We have all had to deal with broken links in the past. Sites that you link to can move or change their structure, leaving you with broken links. With WP Link Status, you can scan your site to find broken and "nofollow" links. You can set up scans to monitor links and images, track malformed links, and check the status of destination URLs.
This script lets you change scope and crawl order for each scan. It can check links in your future, draft, private, trash, and public posts. Want to check your comments links? No problem. WP Link Status can monitor links by status or filter content. It notifies you when the scan is complete.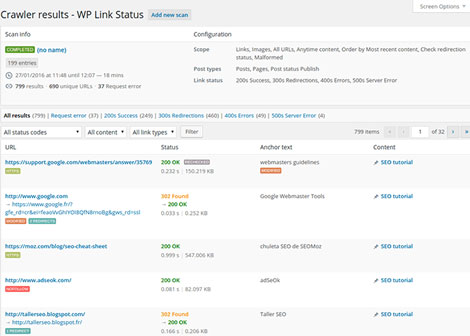 WP Link Status helps you get a better handle on your links and images. You can change connection timeout, number of threads, and other settings from the backend.