Have you ever had to discuss an aerial or real estate project with a client and wanted an easier way to mark out the exact area under discussion? Zone Marker can help. It lets users mark out areas on a map and email them to the site admin. You will simply have to enter your Google Maps API information to get started.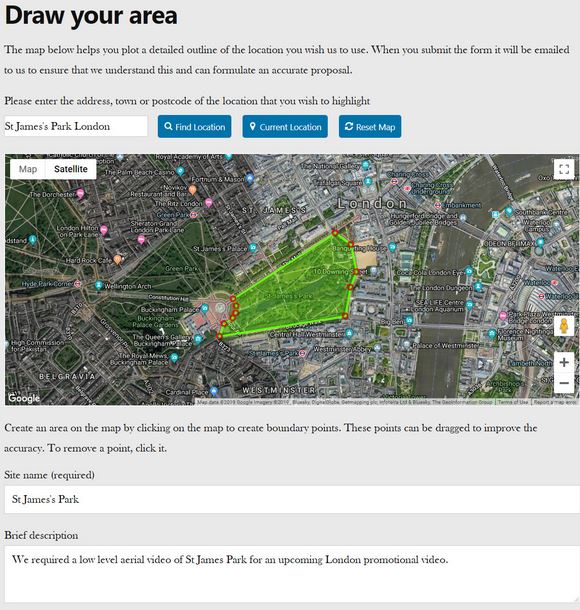 You can set default latitude and longitude from the back-end. You can also change heading, intro and other layout options. Visitors can create boundary points by clicking on the map. They can also search location by address or postcode.
Zone Marker is available as a free download. You can find out more about it Zone Marker.