Developing killer products for WordPress users is not easy on its own. In order to increase sales, developers will need to promote their products aggressively and provide convenient features to help customers get started faster. Demo Manager is just the plugin for the job. It lets you create your own remote CDN repository and made your demos accessible from anywhere.
Your customers will be able to choose a demo and apply it with a click. The Demo Manager is fully compatible with Visual Composer and other popular plugins. New demos can be uploaded through FTP.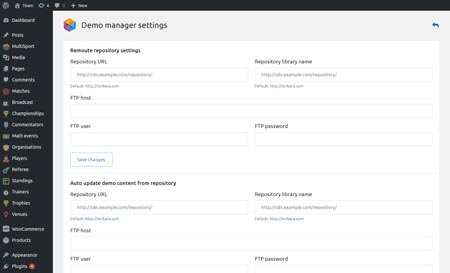 This is a commercial plugin by an Elite Author. More info is available here.