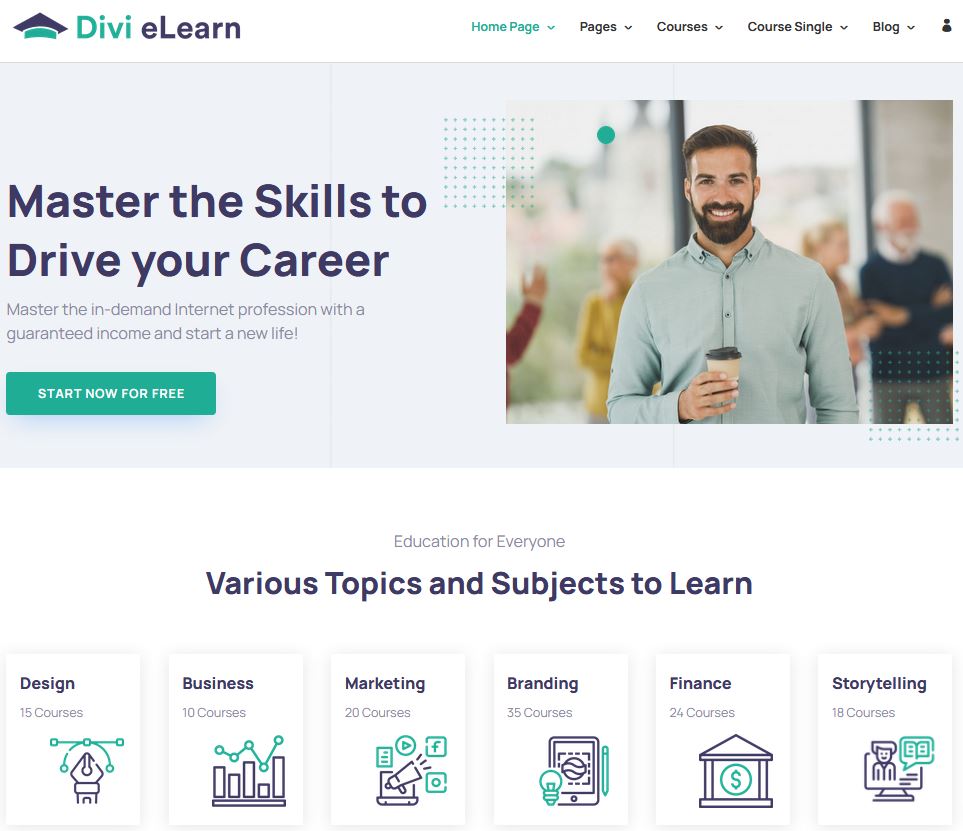 Currently Trending Themes
Here is another WordPress theme that lets you give your online school a professional makeover. Divi eLearn is a child theme for LearnDash & Divi. It comes with attractive course layouts and pages with multiple layouts. This theme has over 20 attractive pages and elements. It has 4 course page and 3 home page designs.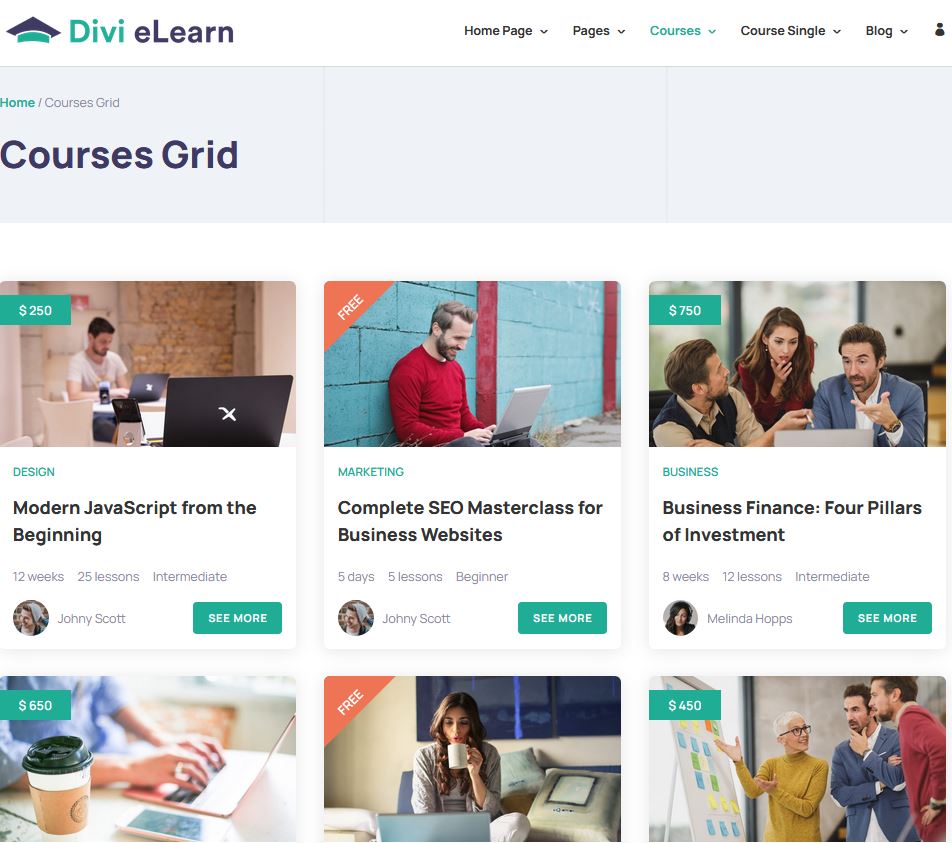 Just like other Divi child themes, you can customize this effortlessly. It comes with professionally designed layouts for topics, lessons, and quizzes. Divi eLearn has a responsive design and works well on mobile devices. Powdi Studio is the designer behind this theme. You can find out more about it here.