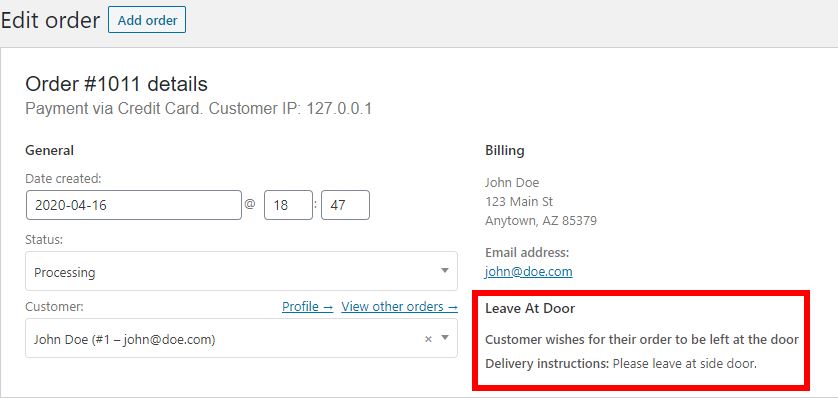 Currently trending WordPress plugins
In this post-COVID world, many companies complete local deliveries with minimal contact with their customers. Thanks to Leave At Door For WooCommerce, you can make this option available to your own customers. They can choose to have their packages left at their door.
Leave at Door for WooCommerce simply adds a small checkbox at checkout which your customers can use to choose how they want their item delivered. It also has a textbox for delivery instructions.