Local is the present and future. Those of you who have played with Foursquare and other geo-location services recently understand the power of these networks. Local businesses are always on the lookout for ways to promote their business and those sites let them do just that. You can always create your own portal if you feel you can do a better job promoting businesses around your local area. Geo Places for WordPress is just the theme for that. It's a very unique theme that gives you the chance to create a city directory and start making some money for your efforts too.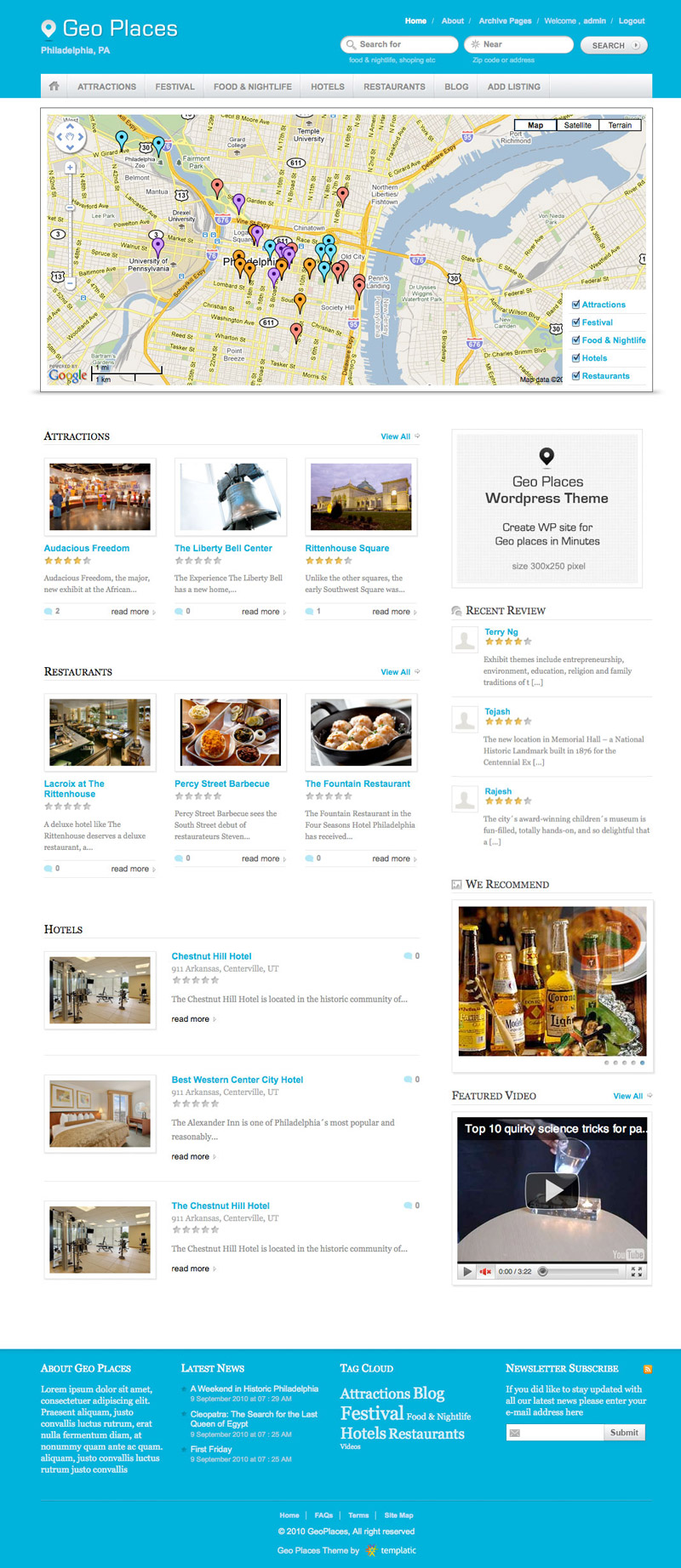 Geo Places is ready to go out of the box. It comes with dummy files to help you get started with your site in an easier fashion. The home page is quite dynamic, giving your visitors the chance to go through your listings and find things that interests them. You can use multiple categories (and colors) to differentiate among different types of listings.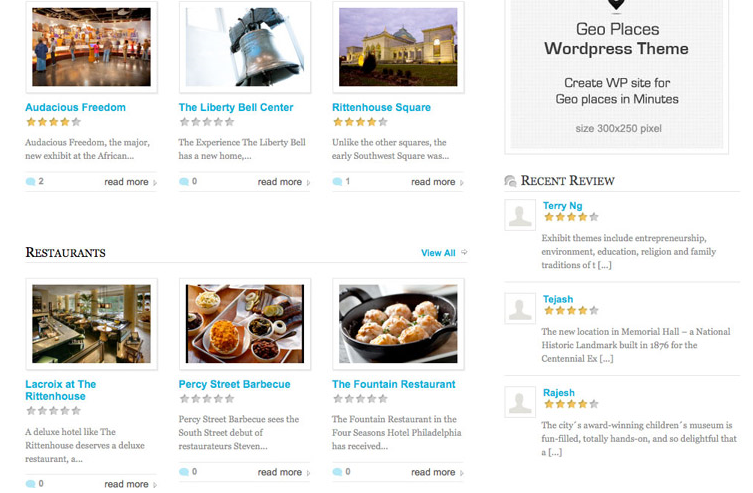 Your visitors can not only go through your listings, they can also submit their reviews and share their experiences about the places they have tried. Your visitors can take advantage of category tabs on your home page to search through the types of listing that interests them the most.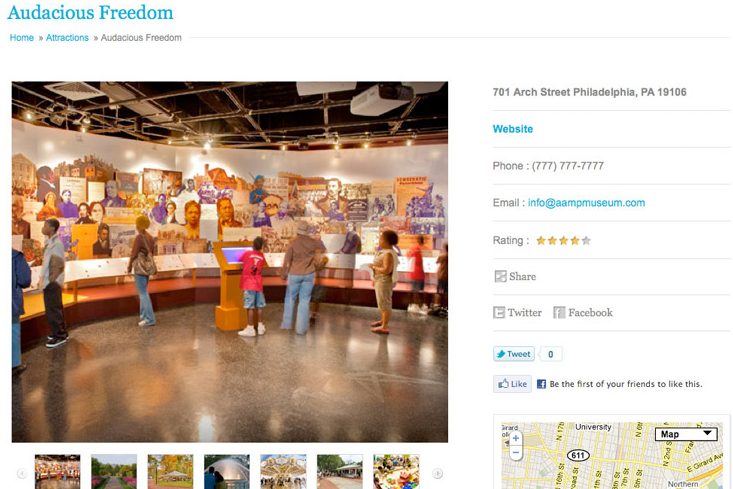 The individual listing pages can be pretty rich, depending on the type of content you upload to your website. They do give your visitors the chance to interact with your listings and even share them on Twitter or Facebook.
You can keep your website for free or charge those visitors who want to display their listings on your website. If your website catches fire, you won't have trouble selling its listing spots. Various types of payment systems are integrated into this theme, which is a big plus.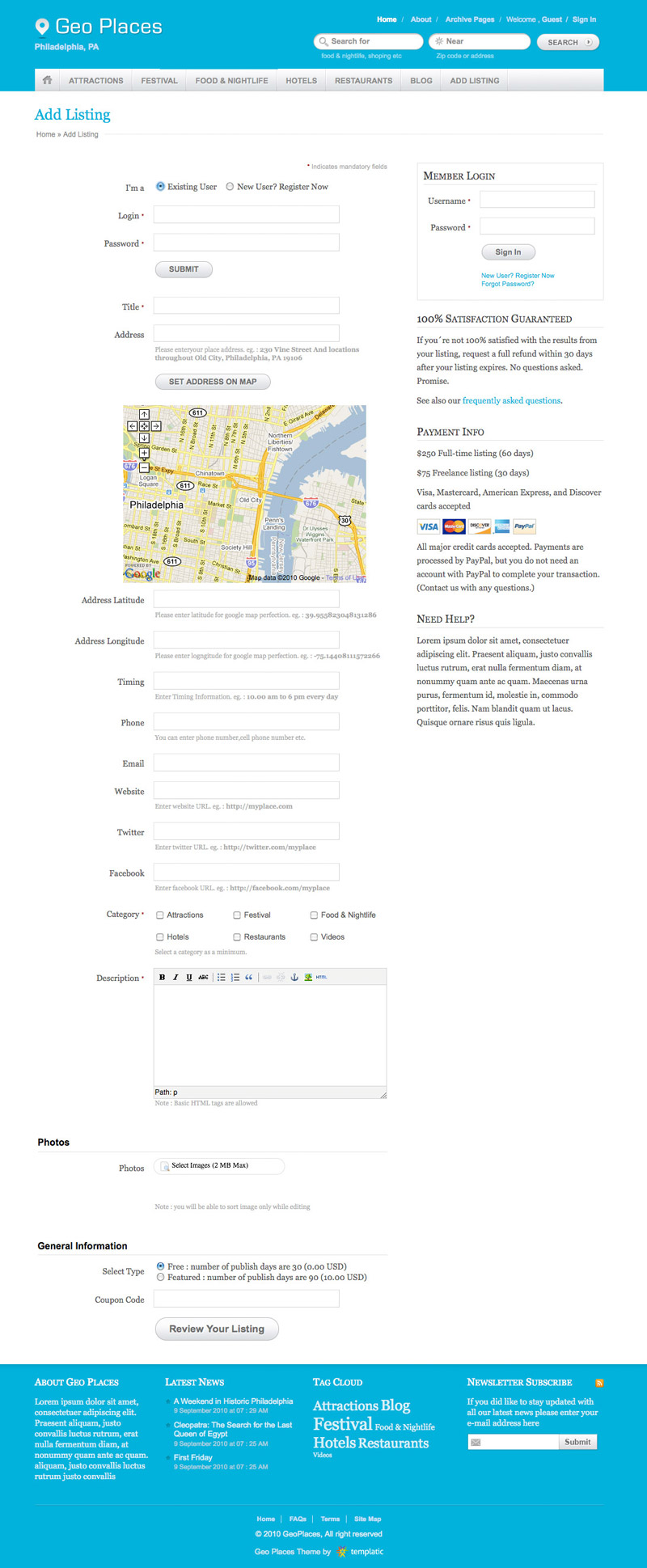 Geo Places comes in 6 different color schemes and has a very customizable home page. It supports coupons too. If you are looking to build a business directory for your local area to provide value to your local visitors, Geo Places is a good theme to pick up.