WordPress already has a pretty decent discussion system. You could always adopt Disqus, IntenseDebate, and other third-party solutions to manage comments more effectively on your site. But have you ever wanted to give your visitors the ability to comment on a certain paragraph of a post? Inline Comments is just the plugin for the job.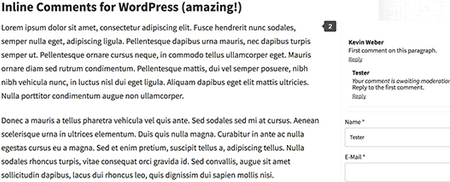 The script adds your comment system to the side of paragraphs, allowing your visitors to comment on more specific parts of your posts. The comment area becomes visible as soon as you click on the comment count bubble next to any given section. If you would like comments to be posted without a page reload, make sure you keep the "Ajaxify" option enabled on the settings page.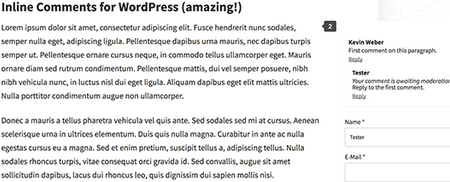 Inline Comments is designed to make it easier for your visitors to contribute their comments. There is no guarantee that you will get many more comments just by using this plugin, but it is worth testing.