Many smart entrepreneurs have made money online following what they are passionate about. If you love teaching and have skills to share with others, there is no reason you shouldn't sell your own courses. LevelUp for WordPress is a clean theme designed to help you share and sell your courses online. It lets you manage instructors and students conveniently.
Currently Trending Themes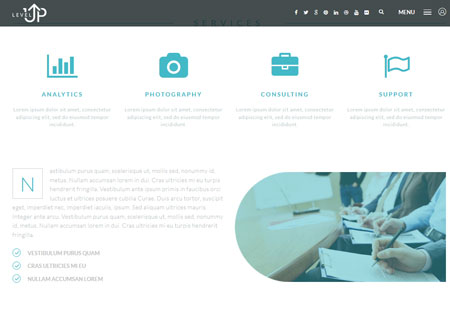 LevelUp comes with PayPal and Stripe payment methods already integrated, so it works right out of the box. It is compatible with WooCommerce as well. The theme lets you mange courses and view statistics/trends in the backend. LevelUp supports BuddyPress support.  It is ready to be translated.
LevelUp is coded in HTML5 and CSS3. It lets you organize your course content via drag & drop. This is a commercial theme.