When I started blogging a few years ago, I never expected to get so many visitors from around the globe. After all, I could only write in half-English. The fact is people do visit blogs that are written in languages they may not be completely familiar with. Those of you who do get a lot of traffic from other countries may want to showcase that fact on your website. That's what PulseMaps Visitor Map offers. It is a cool plugin that visualizes your visitors' locations on the world map.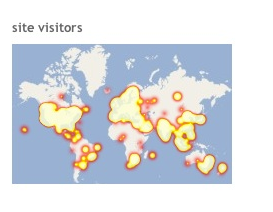 PulseMaps Visitor Map comes with a widget you can add to your sidebar to display your visitors on a map. The most recent visitors are shown as flashing dots on your website. You have the option to change your widget's setting from its option page. You can change the color, background, and title of the widget.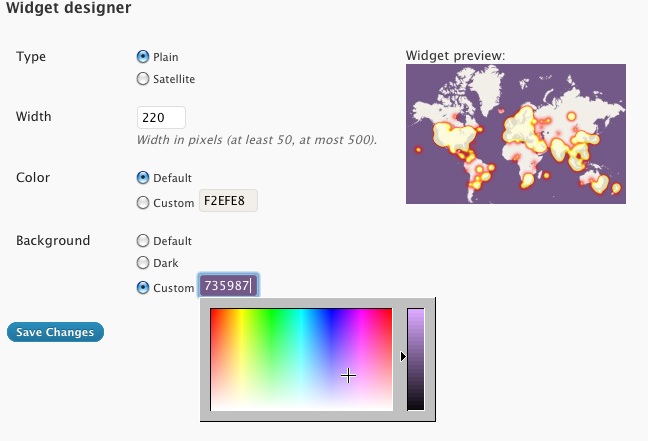 Clicking on the widget redirects you to Pulsemap.com, which is the place you can go over a larger map and view your recent visitors. The plugin is fast and compatible with most modern browsers. PulseMaps Visitor Map is a free plugin. You do have the option to upgrade to get even more features.
I am personally not a big fan of adding visitor maps to my sites. But they can give sites more credibility if used the right way. PulseMaps Visitor Map makes adding visitors maps to your website easier.