Free Plug-ins
Visitor Maps: Track Who's Visiting Your WordPress Site
Have you noticed how some sites display a map of the world with their latest visitors' information right beneath it or on the map? If you know PHP and AJAX, you can easily implement such a map page for your blog. But you don't necessarily need to know any programming to add such a feature to your WordPress blog. Not when you can install Visitor Maps for WordPress. It's a free map plugin that helps you create a visitors' map page for your blog and keep track of who's visiting your blog easily.
Currently trending WordPress plugins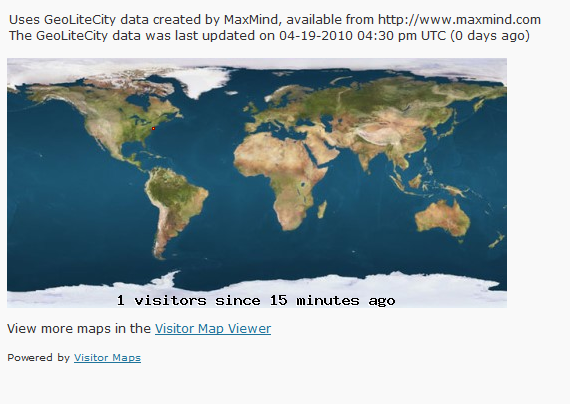 Visitor Maps is very simple to use and quite effective. It keeps track of IPs and location of people who come to your website and display the information in your footer, your side-bar, or on your dedicated page (your choice). All you have to do is add the proper code snippet to your pages, and you are all set. The plugin comes with a ton of options to make your life easier. It can not only keep track of your visitors but also your bot guests as well. It not only keeps track of visits but also referring URLs and the last page visited as well.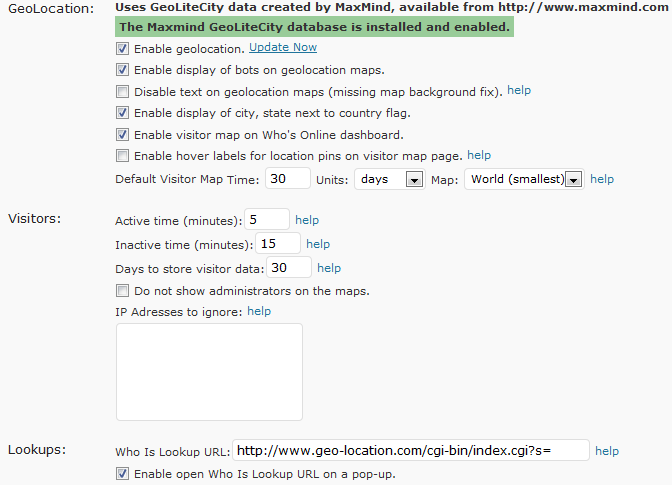 It's also possible to define who you want to treat as your visitors and how long you want their sessions to be. You do want to make sure that you don't store too many visitors in your database or that could has some ramifications as far as your blog is concerned. You also want to add your own IP address to the addresses that should be ignored by the plugin. That way, you don't count yourself as a visitor every-time you do something on your blog.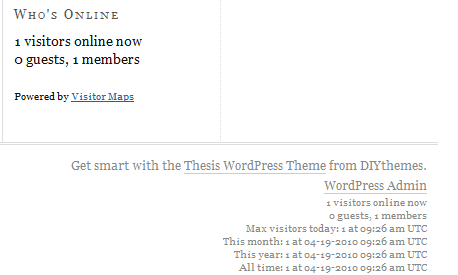 When you install the plugin, it adds the geo information you want to track to the footer of your page. You can add the information to your sidebar by using the plugin's widget. All in all, a pretty easy way to let your visitors know about others who visit your website. Just don't go overboard with it.