There are plenty of sophisticated business themes available to WordPress webmasters these days. Many of them come with useful features such as fancy pricing tables. If your favorite theme does not have attractive pricing tables, you may want to use plugins such as Responsive Pricing Table to get the job done. This plugin lets you create pricing tables for your website easily.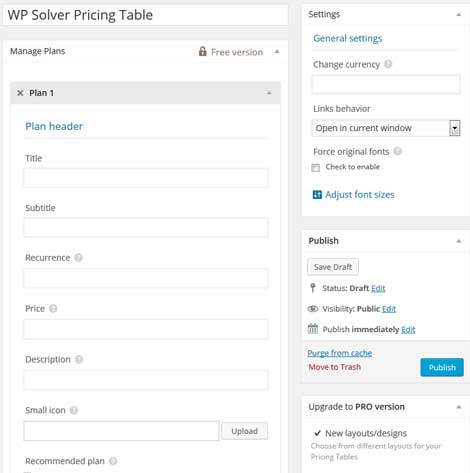 The plugin is pretty easy to use. It lets you customize various fields, including title, price, description, and more in the back-end. Once you have finalized your pricing table, you can display it anywhere using a shortcode. You do have the option to mark a plan as "recommended" or add a custom button.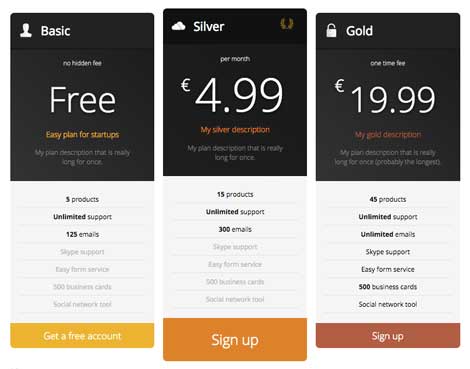 The Responsive Pricing Table simply allows you to display attractive pricing tables on your site. The pro version offers even more features, such as skins and tooltips. You can download the plugin here.