Plenty of people are making a decent living out of reviewing movies, TV shows, games, and everything else in the entertainment business. Becoming successful in this business is not easy by any means. But if you have the drive and passion for it, there is no reason you should not get involved. Reviewer for WordPress is designed specifically for these types of websites — to enable you to write as many reviews as your heart desires.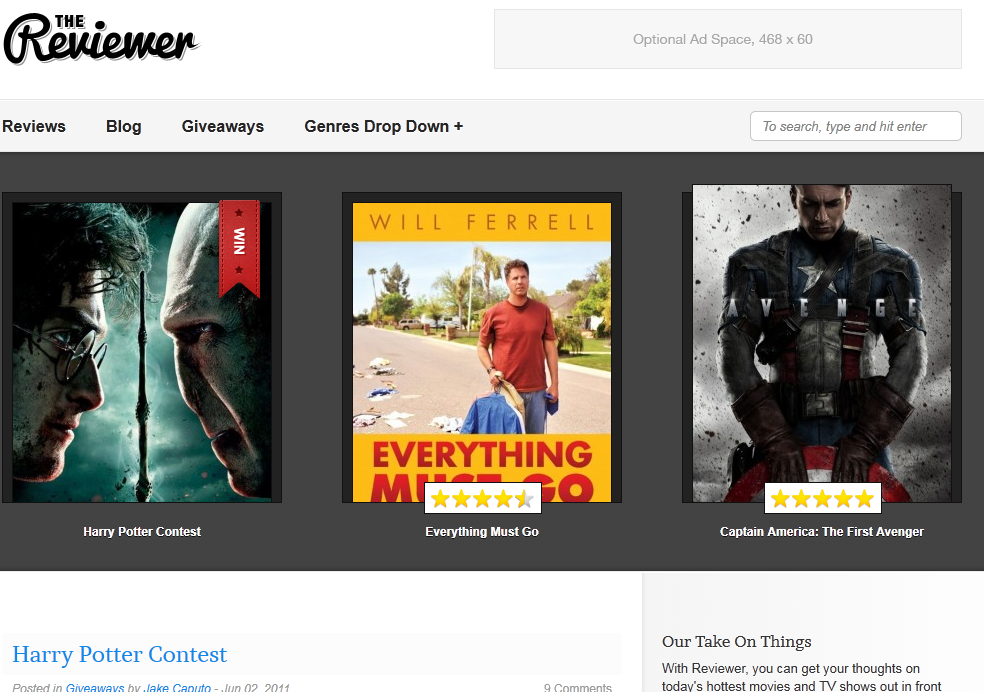 Reviewer looks very clean and is highly customizable. For starters, it has 5 background patterns to choose from. 10 Google fonts are included as well. It uses a 5 star system for your ratings. You have the option to change its color style to increase your conversions or optimize the look/feel of your website. It has a bunch of custom widgets you can use to promote your featured and recent reviews in your sidebar.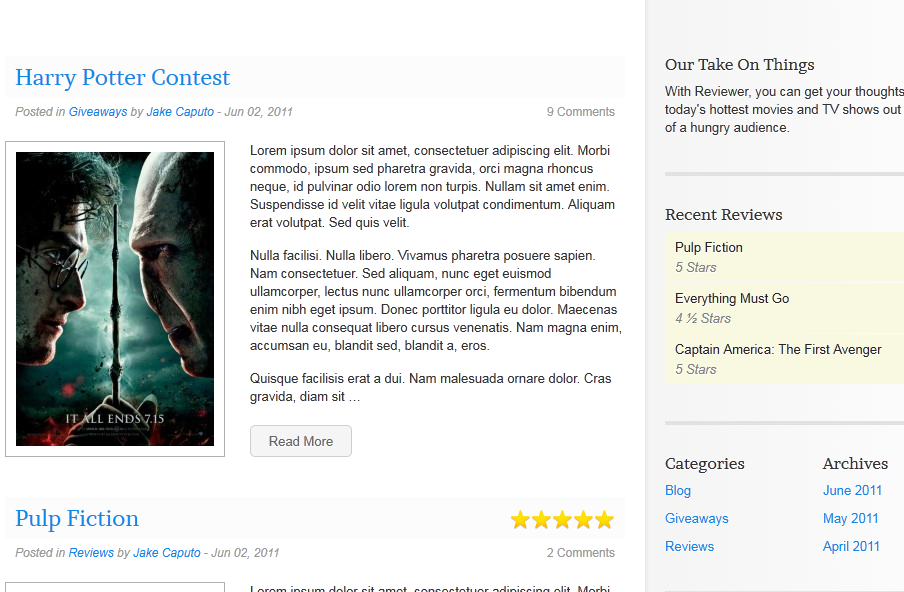 Reviewer for WordPress is social media friendly (you can change these settings from the back-end). It has two sidebar styles and 5 short-codes for you to use. The back-end may not be the most sophisticated one we have tried but is more than decent for making basic changes. Users can make basic changes to fonts/colors/styles in there.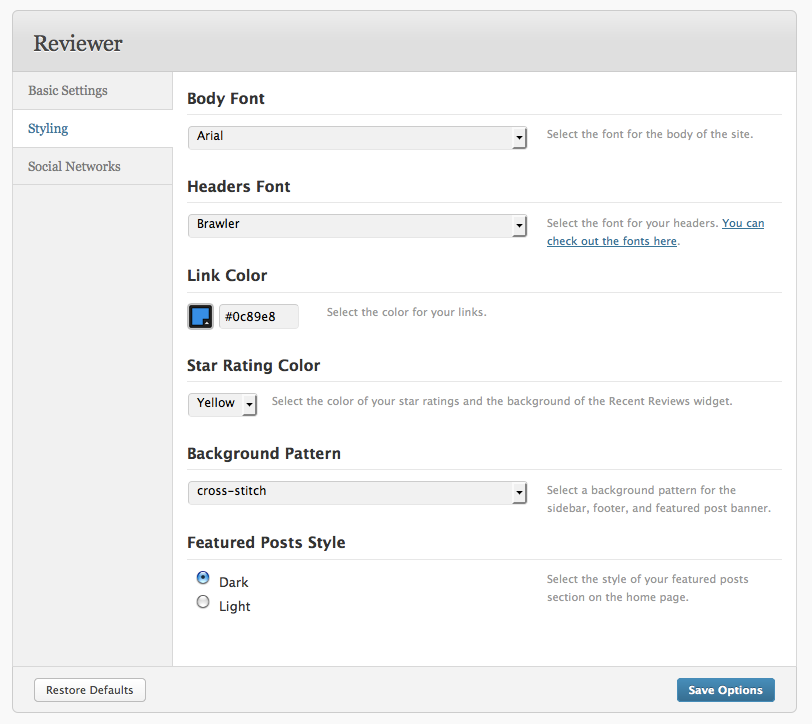 Reviewer may not work for every type of website. But if you are looking to start a review site, Reviewer could prove useful. It is easy to setup and fairly easy to customize.