Google Analytics is one of the most useful tools around for webmasters. All content publishers serious about taking their business to the next level should spend some time understanding how to make sense of their traffic data. As a webmaster, you should know how people come to your website, what they look at, what they search for, and where they drop off. Monitoring what people search for on your site is particularly helpful as it might give you ideas for future posts and products. These 5 search analytics WordPress plugins allow you to monitor visitor searches to figure out more ways to provide value to your visitors:

Relevanssi: replaces the default search feature in WordPress with a partial-match search that sorts results by relevance. It logs queries too. Lets your visitors search comments, tags, categories, and custom fields.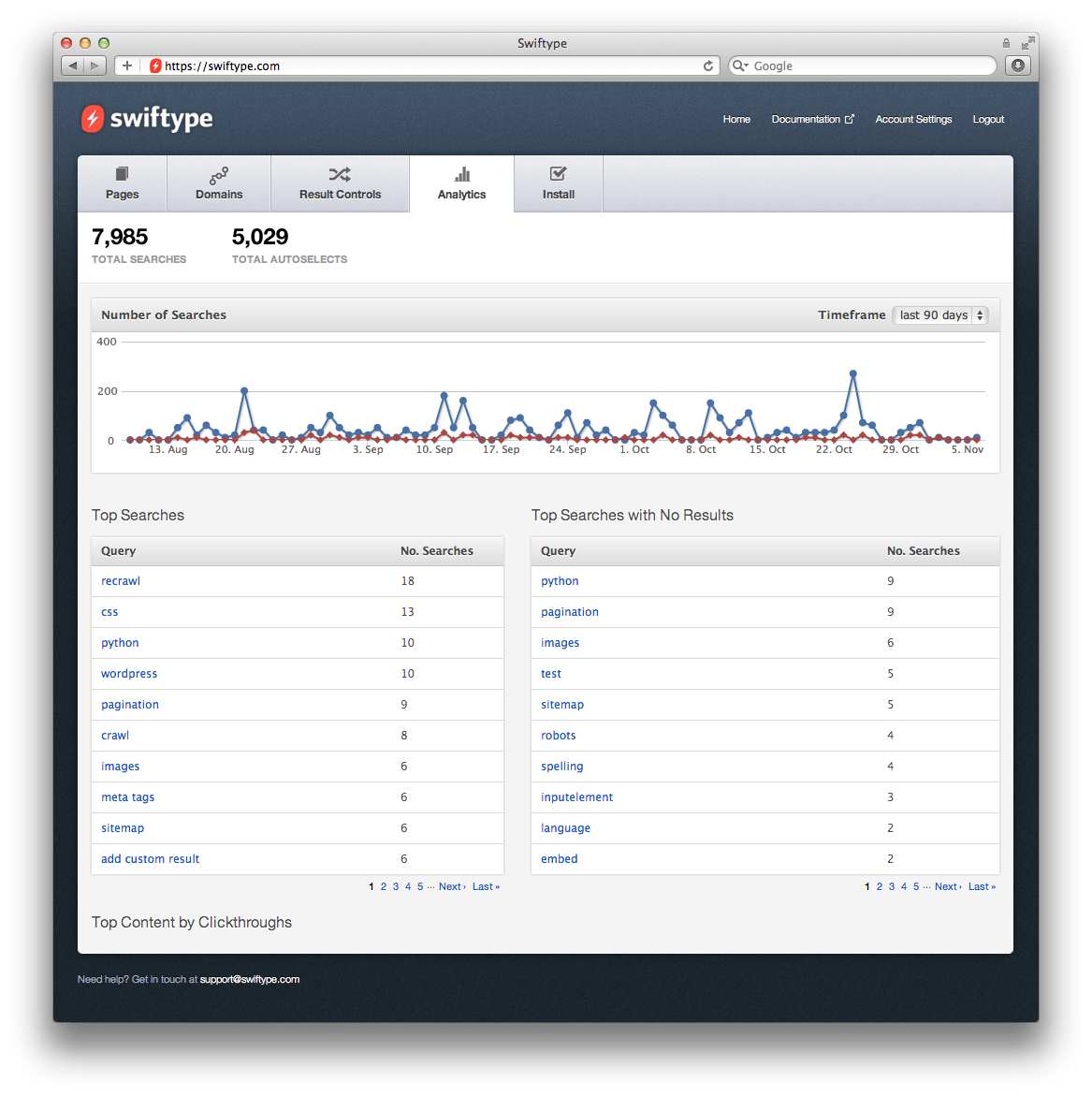 Swiftype Search: adds a fast, customizable search to your website. It provides you with search analytics so you can make better decisions with your keyword choices and content development.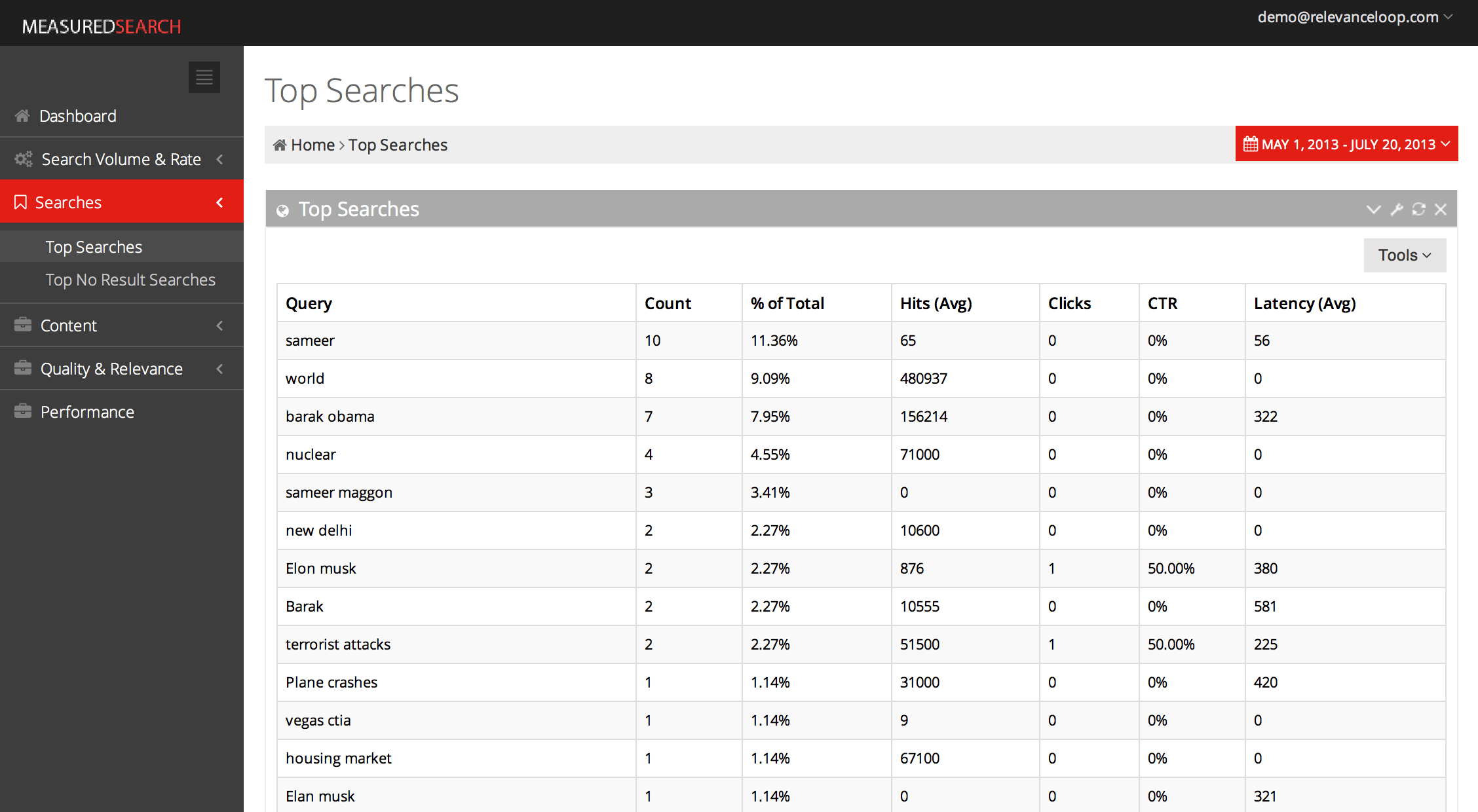 Site Search Analytics: lets you know how users are interacting with WordPress search. Use it to find top searches and areas you should focus on to improve your site.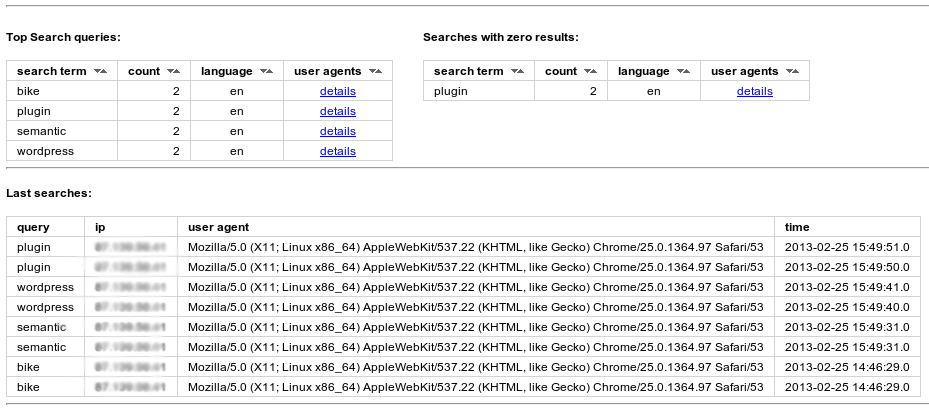 KAIMBO Semantic Search:  makes your WordPress search smarter. It goes beyond search to help your visitors find related concepts on your site. You not only get a promising semantic search feature but also detailed search statistics.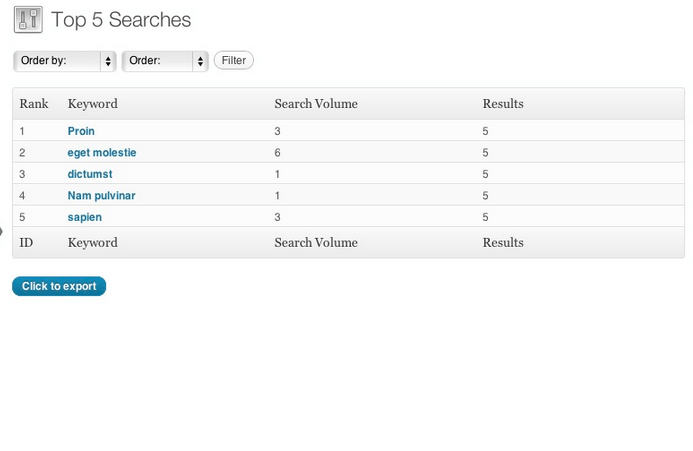 Easy WordPress Search Monitor: the name suggests exactly what this script does. It helps you identify trends to give your visitors exactly what they are looking for. You can export top searches to CSV, which is a plus.
There are many other tools you can use to monitor your visitors and discover what they want to see on your website (tools such as CrazyEgg and Clicky are certainly helpful). You shouldn't just focus on storing data on your visitors though. Unless you spend time to analyze what you have tracked and take action, your business is not going to see any tangible benefits.