We have all heard this before: "that theme is highly customizable." When you think about it, it is a bit subjective. After all, we all look for different levels of customizability in our themes. Transparency for WordPress is one of the most flexible and customizable themes available on the market. It's a premium theme designed specifically for those who want to be more in control of how their website looks. It lets you change your theme's background and look & feel quite easily.
Currently Trending Themes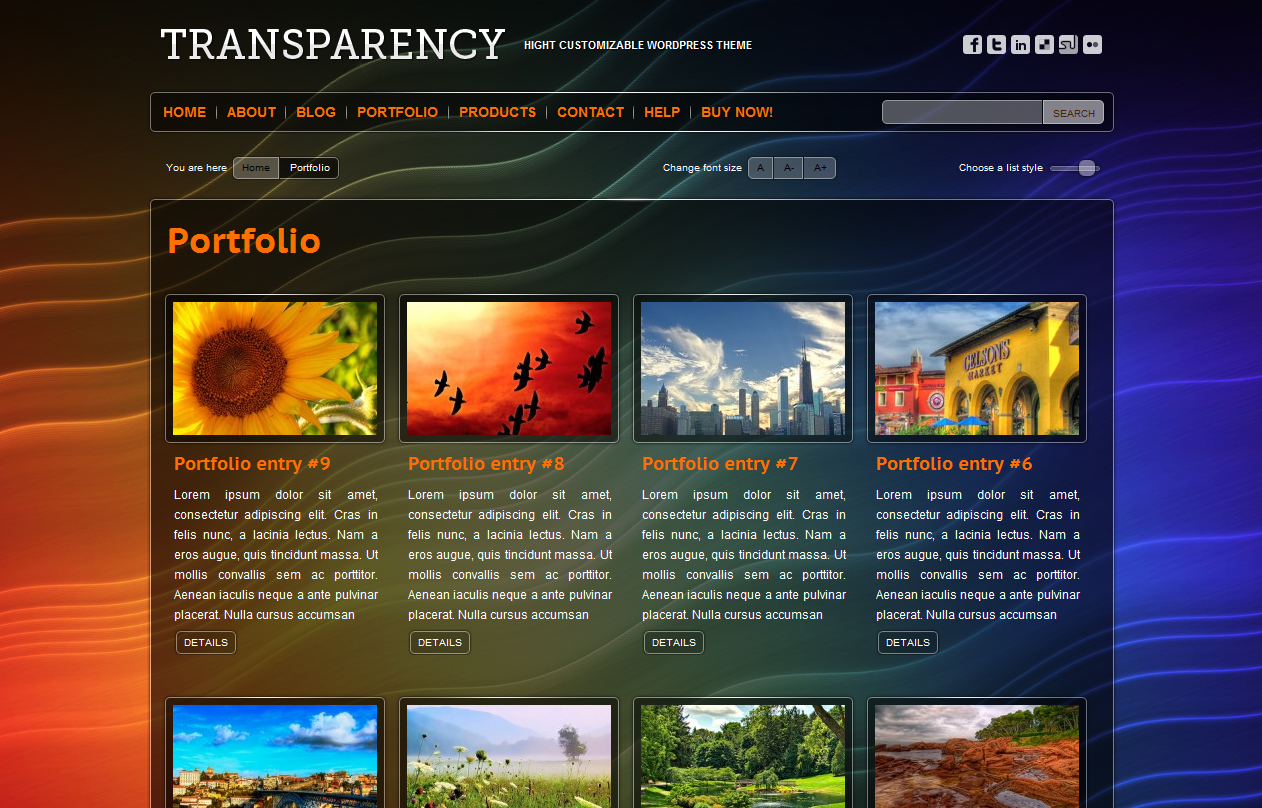 Transparency enables you to change the opacity level for every element in it. You can also change the background of your pages right from the back-end. As you can see in the below screen-shot, you can change this theme's settings to make it look unique for your website.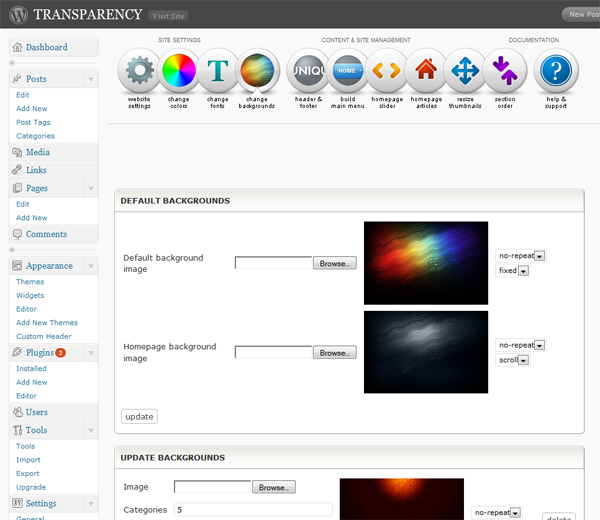 What's nice about this theme is the fact that it lets you have a different background for each specific page or post. It also lets you change the color of elements within it, so you have an unlimited number of ways to customize your theme. Its cool home page slider (with 4 options for you to choose from) is a plus. You can also define how you want your posts to be displayed on your website.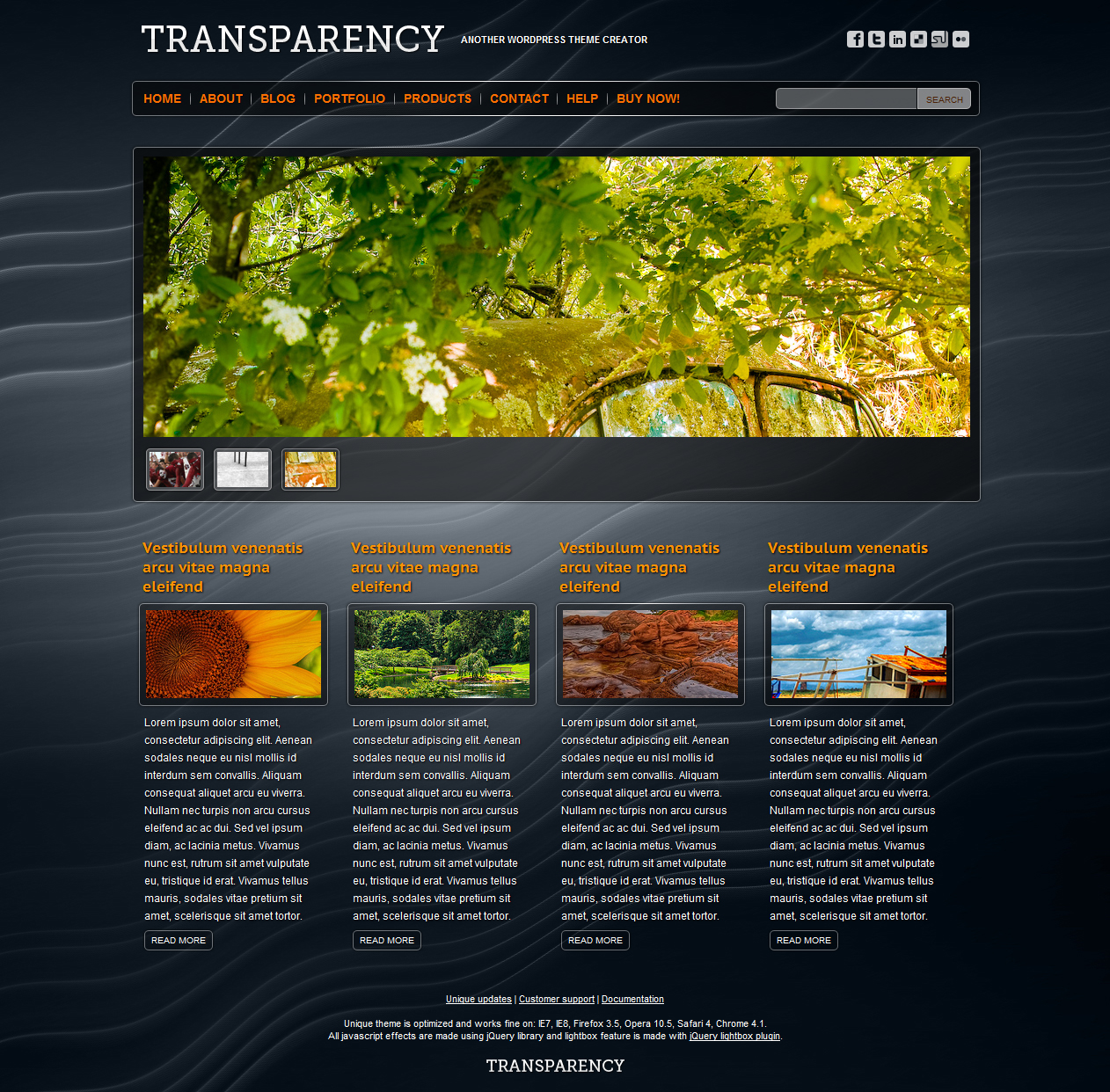 Transparency takes advantage of custom types for your theme's header, title, and other parts of your themes. The fonts can be changed too (as well as your logo).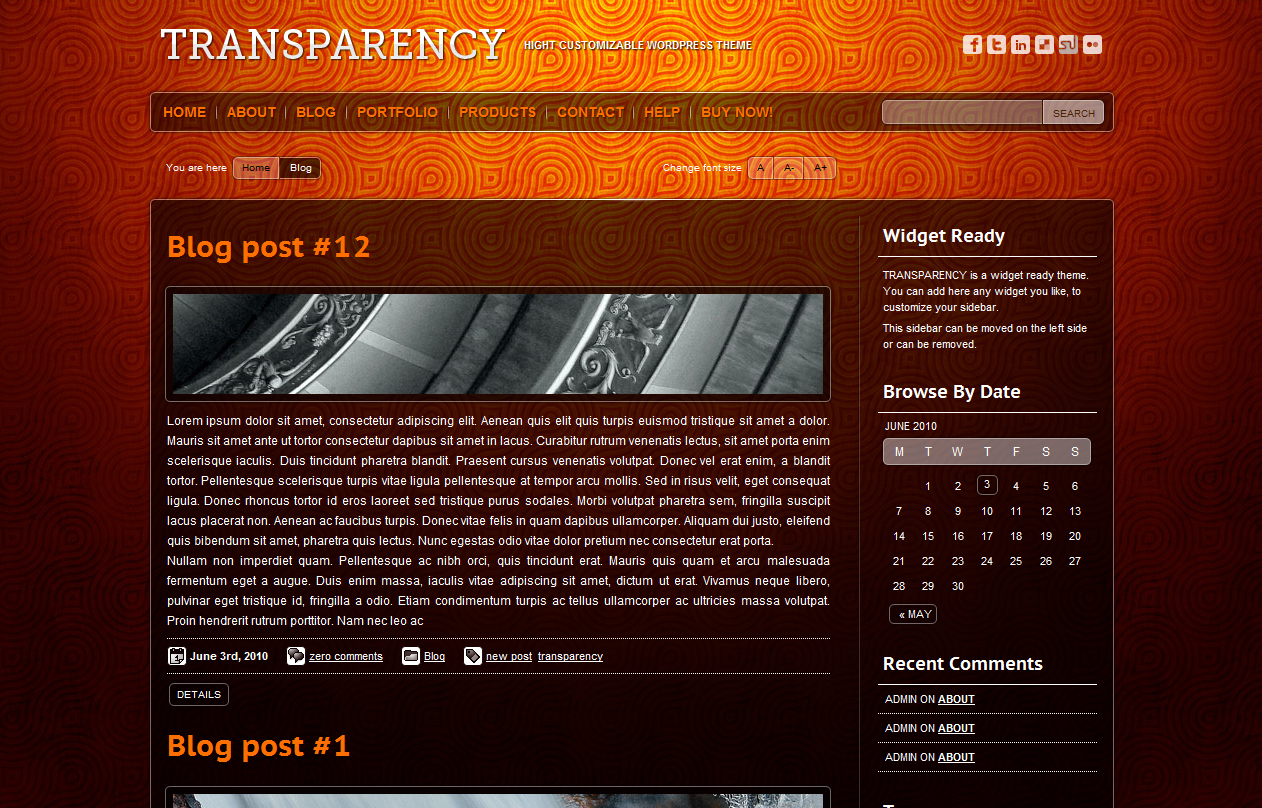 Transparency gives you the controls, so you can define how you want your website and its pages to look like. It's very easy to customize and one of the most flexible themes we have tested. The sky's the limit with this theme.