I have talked about in the past about how Elegant Themes is one of the best WordPress clubs to be a member of. The themes are often of high quality, and they don't cost you too much. Lumin is the latest theme from this membership club that is designed for those who want to take their professional portfolio online. Whether you are a photographer, a painter, or just want to share your art work online, Lumin allows you to do that without you having to spend thousands of dollars on a professional looking portfolio theme for your WordPress blog.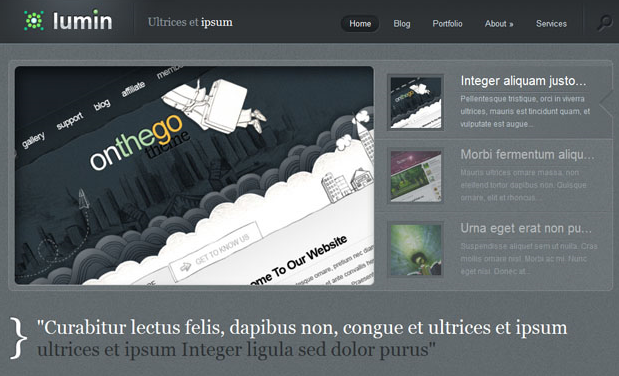 Lumin comes with a ton of options to help you optimize the look and feel of your blog without you having to write a line of code. You can customize the look, feel, and what's shown on your front-page from the back-end. The theme comes in three colors, and you can always add more if you know CSS and other web design technologies.
The front page is dynamic. It comes with a gallery feature that allows you to promote your top work and make a big first impression on your first time visitors. In case you are wondering, adding images to your portfolio theme couldn't be any easier. You also get to promote your top and recent posts on your sidebar, using the snippet provided in this theme.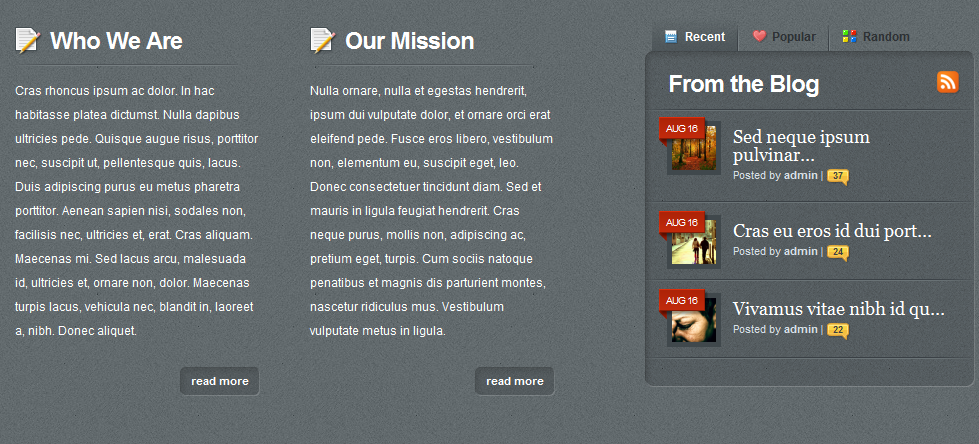 If you don't like how your website is displayed, you can always choose the blog format to use your theme for blogging purposes. Managing ads couldn't be easier either, so you can always monetize and finance your blog with ads and sponsors. Last and but not the least, you've got to love the automated thumbnail resizing feature. It certainly makes things easier.
If you are looking for a professional looking and affordable portfolio theme for WordPress, Lumin is a good option to try.