So you have product that you have worked on for months and want to go live with fast. If you happen to have proper funding behind your project, you may afford to pay someone thousands of dollars to launch your product through a mini website. If not, you can always rely on Optimize and WooThemes framework to go live with your product without having to break the bank.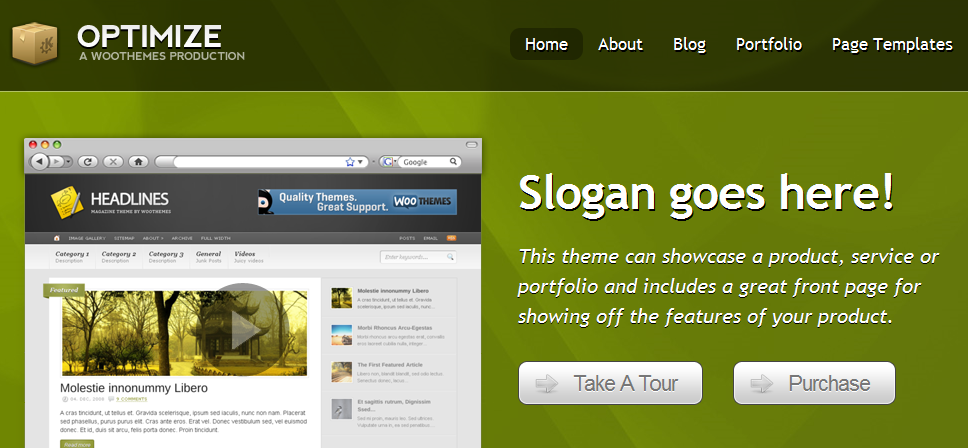 Whether you own a startup or want to promote your latest artwork to the public, Optimize has something for you. For starters, it's very professional looking and doesn't look cheap. The theme is also easily customizable, and you can enhance its functionality if you know some coding. You can easily feature your main product on your home page and use the area below the featured section to tell your visitors more about your unique product and service.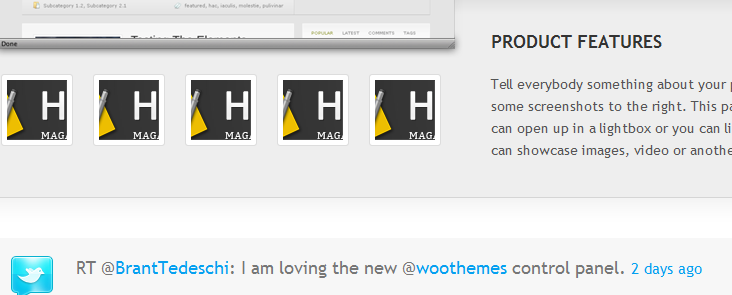 You can also add Twitter, mini-featured sections, and much more to your home page. The theme takes advantage of jQuery so it's pretty dynamic in that regard. If you have more than one product, you can use the optional portfolio feature to display all your products.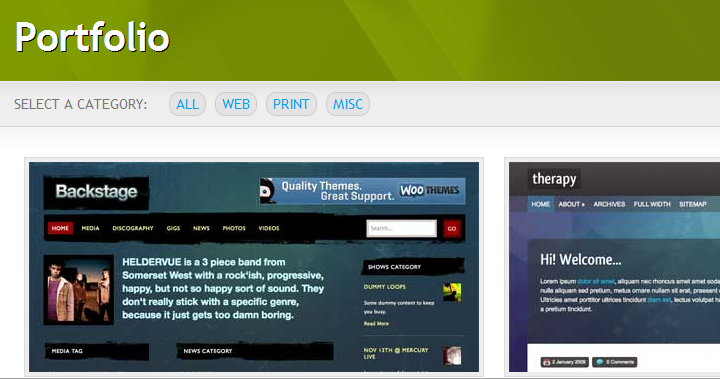 All in all, if you want to create a mini website for your product or promote your existing work online without having to spend thousands of dollars on a custom design, optimize is worth a look.