Premium Themes
Build a Mini WordPress Site For Your Product with ProductFolio
If you happen to be a start-up owner or a established small business owner hoping to launch a new product, one of the best ways to go about doing it by creating a mini portal for your product. Many large companies spend thousands of dollars to develop mini-portals for their new portals. But thanks to the power of WordPress and themes such as ProductFolio you can get it done for a whole lot less. ProductFolio is a portal/magazine style WordPress that lets you create a mini-site around your products fast. All you have to do is upload your images, upload your product descriptions, and you are set to go.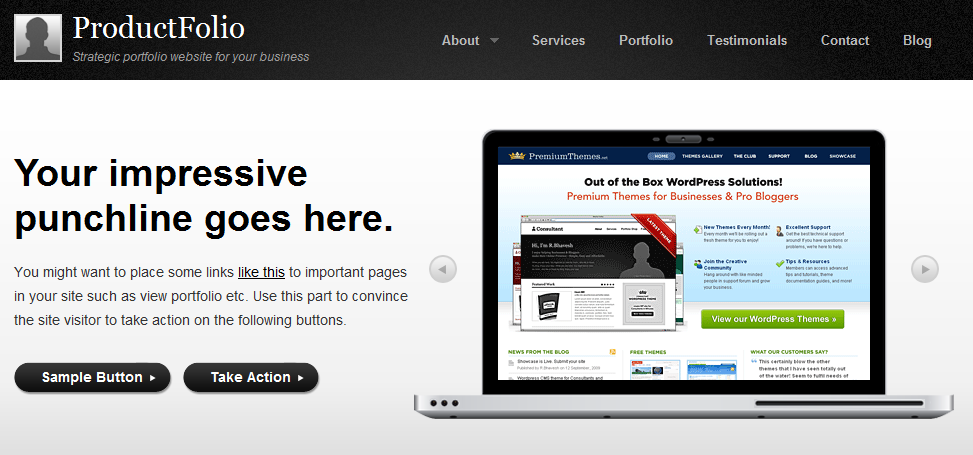 ProductFolio is designed for those who want to go live with their product website fast. It works out of the box, though it's flexible enough to allow you to customize its look and feel fast. It comes with 7 color themes that you can use to give your product mini-site the right look and feel. The front-page is very easily customizable. You can upload your product images and customize every aspect of it from the back-end. It's also dynamic, so you can provide your visitors with all the important points about your product or even display multiple products on the same page.
What I like about the theme is the fact that it's optimized to handle images easily. The back-end is very flexible, and you got to love the fact that the theme can be localized as well. The front-page has everything you need to push your product. You can easily add testimonials and snippets about your product under the featured section.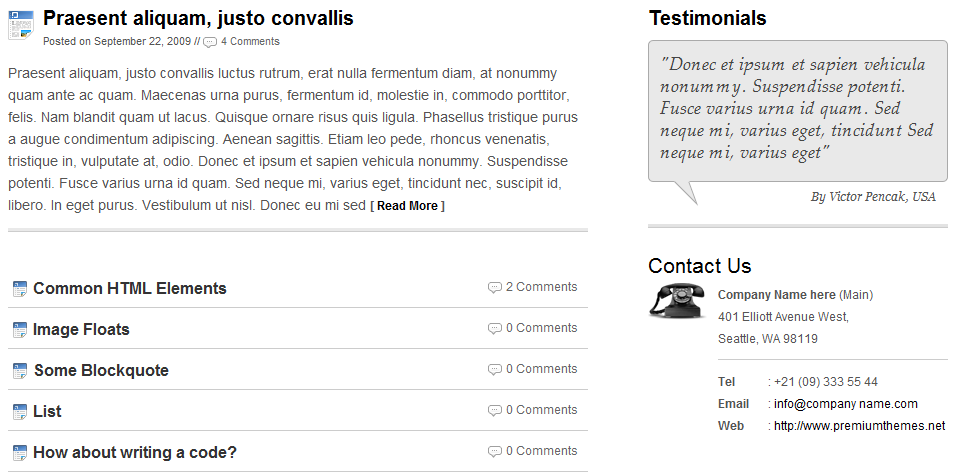 ProductFolio is optimized for search engines and comes ad ready. It's also cross-browser compatible, so you won't have to worry about your site not looking right on less popular browsers.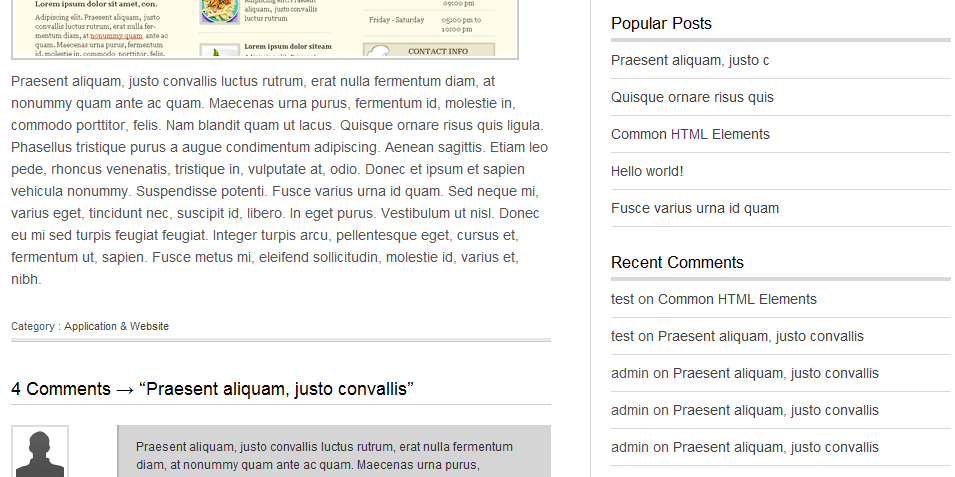 All in all, if you are looking for a cool theme that lets you create a mini-portal around your new product or service and don't want to spend too much money to get it done, ProductFolio is a good option to go with. It looks professional, can be easily customized, and is very affordable.