Design blog are quite popular these days. People are hungry to know how to use the latest technologies (HTML 5, Javascript) or latest products (Adobe, …) all the time. If you know a thing or two about designing websites and other things, you may want to start a blog to share your tips and work with the world. Convergence is a community WordPress theme used by many designers. It is popular due to its user-friendly design, ad friendliness, and clean layout. It does not hurt that it's easy to customize.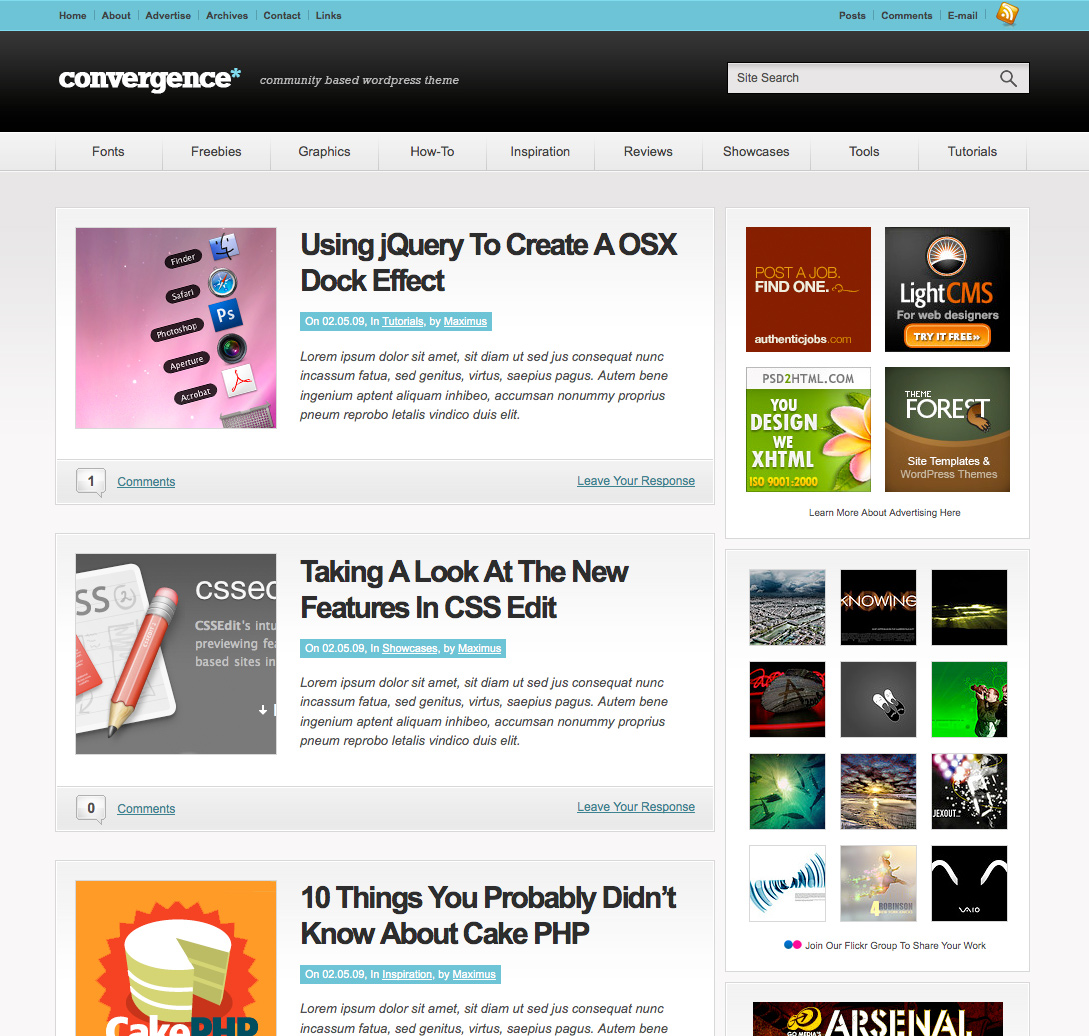 So what makes Convergence especial? It may not be the most attractive theme on the market, but it's one of the most flexible ones around. Convergence is designed to be used as a community theme. It is capable of handling your images and all your content easily. it's also ad-friendly, so if you are planning to take on sponsors on your blog, you can use Convergence to get the job done.
I have tested may community themes that only offer related posts at the end of each post. Convergence makes it easier for your visitors to find all your content by showing related and popular posts at the end of your articles. Social sharing buttons are integrated into the theme too.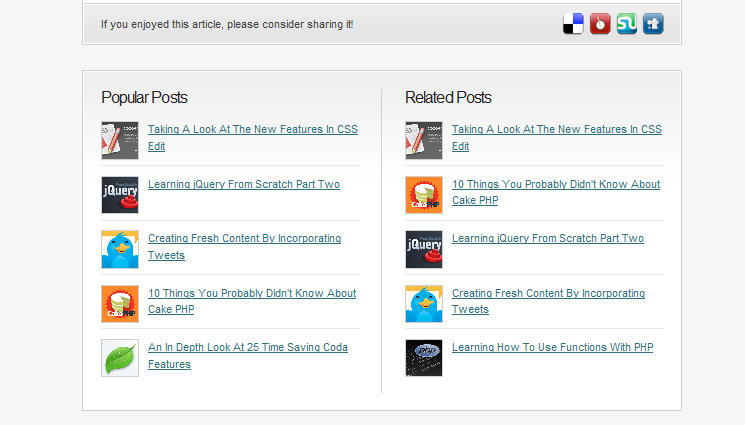 Convergence comes integrated with Flickr and Twitter. All you have to do is provide it with your credentials, and it does the rest for you. The Twitter section could have been designed a tad bit better, but it's not something you can't enhance by yourself.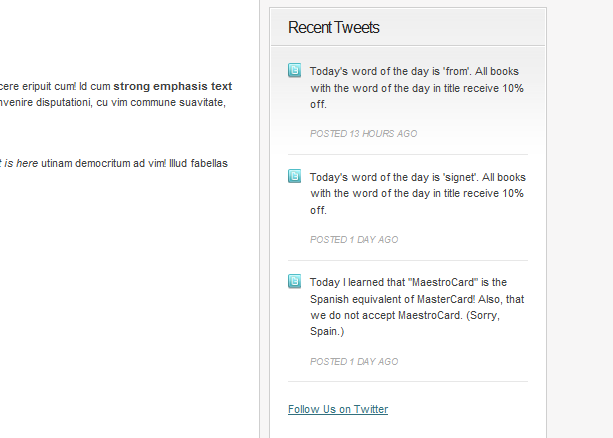 In summary, Convergence is one of the best themes around for those who are looking to create an image friendly website. It's social media and ad friendly too. Best of all, the code is easy to understand and change. Pretty solid theme for designers and community websites.