Twitch shouldn't need any introduction to streamers. There are plenty of people who are streaming on Twitch on a daily basis and make some money doing so. Thanks to Twitch TV Rail, you can easily embed Twitch streams on your site. You can show streamers playing a specific game or based on username.
Currently trending WordPress plugins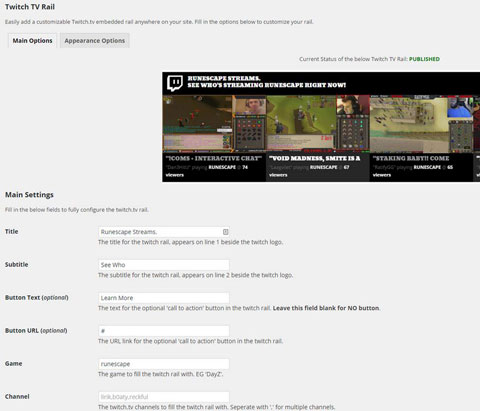 You can change colors and fonts and choose to show offline streamer, chat, and other features. Want to showcase a team of Twitch streamers on your site? No problem. This plugin is available as a free download.