Plenty of  high traffic websites use Varnish and Nginx to deliver content to their visitors faster. Thanks to VCaching, you will have an easier time managing your Varnish or Nginx Proxy Cache. It supports an unlimited number of Varnish Cache servers and has a configuration generator. It also has a manual purge option.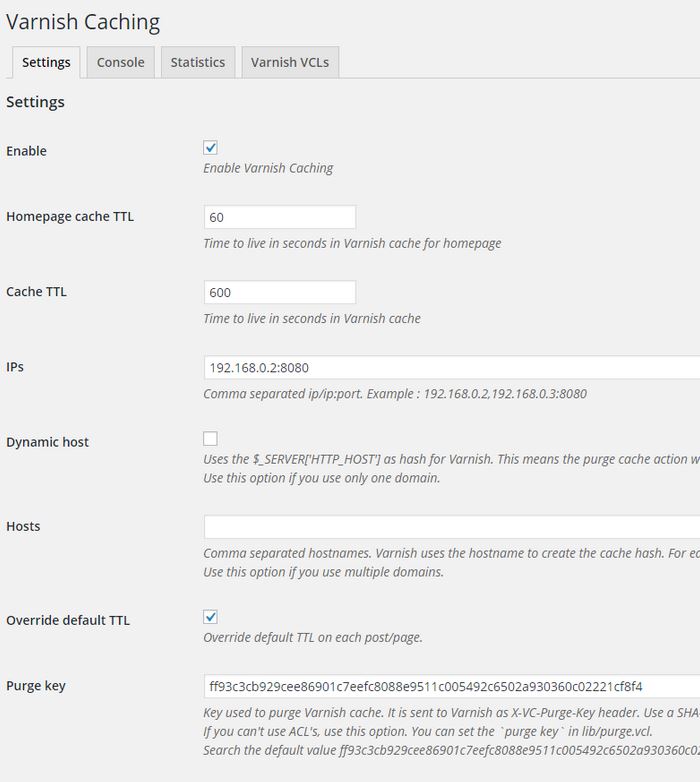 The admin panel lets you enable/disable caching, override cache TTL in posts and pages, and debug. This plugin can also auto purge your NGINX/Varnish cache when you make changes to your website.
This plugin doesn't install Varnish or Nginx for you but simply helps you better manage them.