Google Wave is one of the most exciting communication technologies around. It may have not been fully released to the public yet, but it has created quite a buzz in the tech industry. So what is a wave? It's a different form of communication that doesn't have the limitations of e-mail, while it allows you to communicate and collaborate with others more effectively.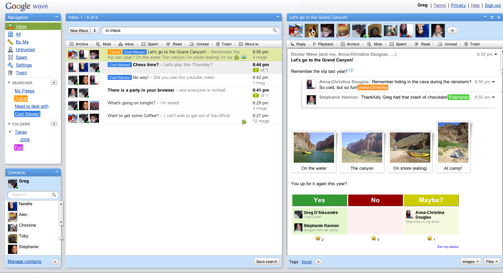 Google Wave allows you to engage in lively discussions in your waves. At the same time, it lets you share photos, videos, and all kinds of content with your contacts. Best of all, it allows you to respond to anything, anywhere on your wavelets. If you think Google Wave is cool, wait till you see Wavr. Wavr is one of the early Google Wave plugins for WordPress that lets you embed your waves into your WordPress blog. All you need to get that done is your Wave ID. You can get your ID from your Wave's URL.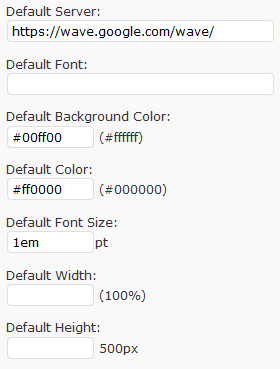 Once you install Wavr, you are going to have to customize to configurations to get the best look and feel for your blog. You can define font size, color, background color, and much more all from the back-end. You can also use the Wavr plugin in your TinyMCE interface to optimize your Waves further.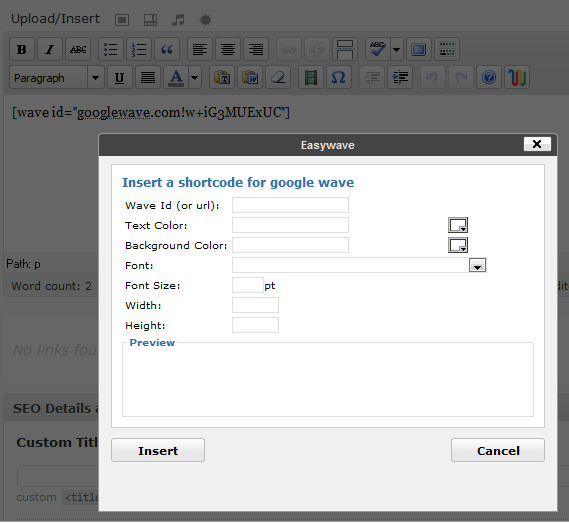 I have seen a lot of people who have complained about not being able to get this plugin to work. All you have to do is select Easywave (the small wave icon in the above screenshot) and give it the URL of your Google Wave. If you have a working account with Google Wave, you should be all set.
All in all, Wavr is a decent Google Wave plugin for WordPress that lets you share your Waves with others. It's easy to install and gets the job done fast. The hardest part of the process is getting a Google Wave account.