Twitter is still one of the most popular social networking sites around, capable of driving a ton of traffic to your website or WooCommerce store. Thanks to plugins like WooCommerce Product to Twitter, you can share your offers with your Twitter friends to encourage them to take action.
The plugin lets you send your products manually or automatically to your account. You get multiple scheduling options to choose from (e.g. weekly or a special date). Want to send your posts to a group of accounts? No problem. You are in control of product titles, patterns, tags, price, and everything else.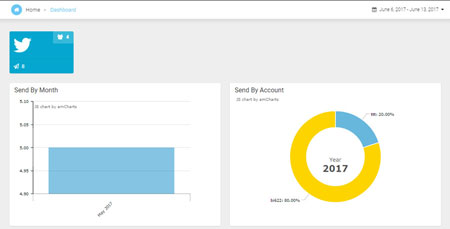 Webmasters have the option to see a live preview before sending their post to Twitter. A dashboard is available to let you see how you are doing. This is a commercial plugin by an Elite Author.