WordPress makes it so easy to bring your site online and grow your community. As you add content, you may not be able to identify things that are going wrong behind the scenes. By monitoring your logs, you can catch potential issues before they become something more serious.  WP Log Viewer is a plugin that lets you do just that.
WP Log Viewer enables you to keep up with errors. It lets you enable/disable debugging with a click. Want to download the log? No problem. You can also filter errors by type to home in on serious issues. Log entries can be sorted by date.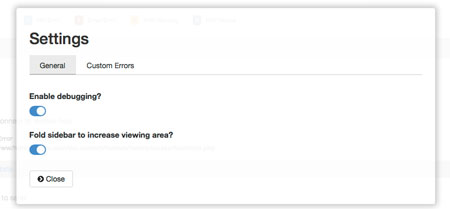 Webmasters can enable debugging and fold sidebar from the back-end in a flash. A dashboard widget is also available to give you a quick summary of errors. This is a free plugin.