Many of us upload lots of images to our servers on a monthly basis and use them all over our sites. In certain cases, it might make sense to use an external image in your posts or as your featured image. These 5 WordPress plugins can help with that and more: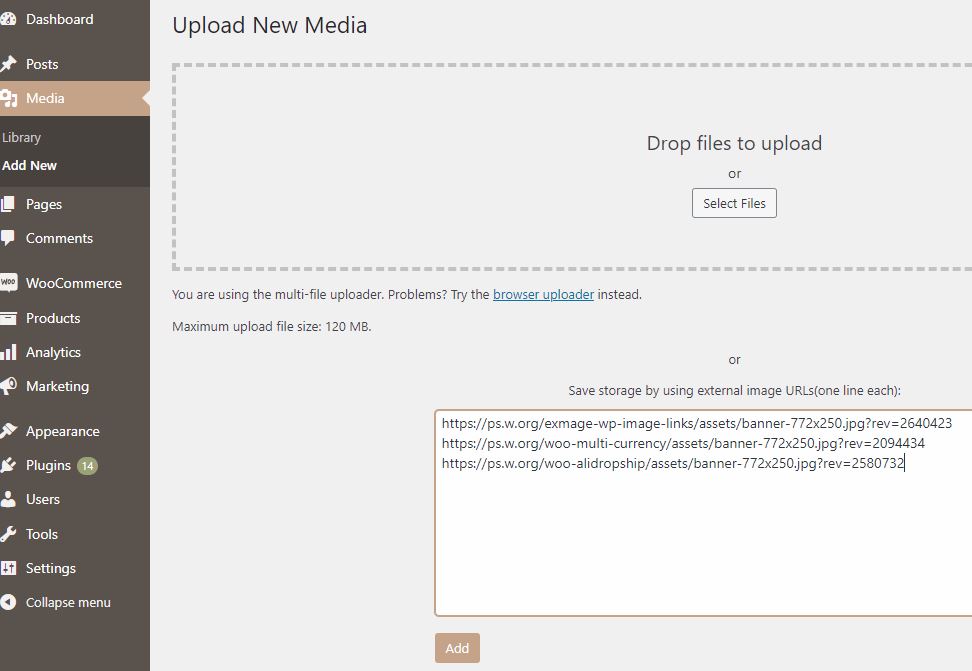 Exmage: this plugin saves you storage space by using external image URLs. It displays them in your Media Library like normal images. You can add multiple image URLs at once.
Archivarix External Images Importer: this plugin scans your posts and pages for external URLs and downloads images from their location. It can also download images from Wayback Machine.
Featured Image from URL: this plugin saves you money on resources and space by using external images as featured images. The pro version lets you disable right click, save images in the media library, validate images, and a whole lot more.
Auto Upload Images: this plugin automatically finds images in your posts and automatically uploads them to your server. You can choose custom image file name, alt, and base URL for your images. You can also change max width and height.
Import CDN Remote Images: another plugin that lets you display remote images on your site and use them in your galleries. You can change protocol and number of images to fetch.
Have you found more useful plugins for handling external images? Please share them here.