Foursquare is not the only geo-location game in town. It may be more popular than Gowalla, but if you are using both services, you want to make sure you add your Gowalla information to your WordPress site too. We have already discussed some of the Foursquare WordPress plugins that you can use to bring that service to your website. WP-Walla is a free plugin that does the same for Gowalla. It lets you display your check-ins on your website without having to touch a line of code. All you have to do is just check in to your favorite locations, and the rest is taken care of by this plugin.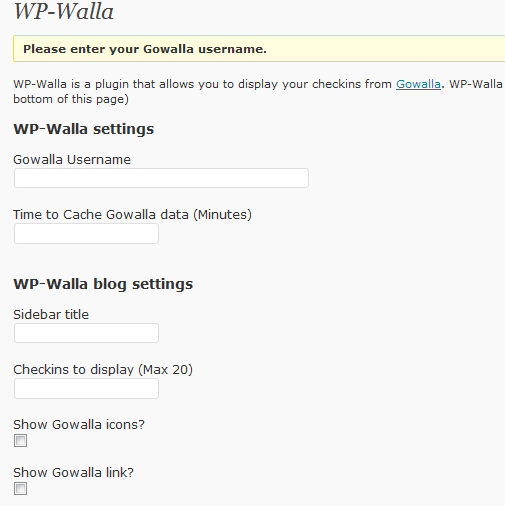 The process is simple. Just provide this plugin with your user-name, title, and other basic information. You can define the number of places you want to display on your website. You can even modify how your Gowalla data is cached to optimize how this service is displayed on your website. WP-Walla can be used as a widget in your side-bar or can be integrated into your template: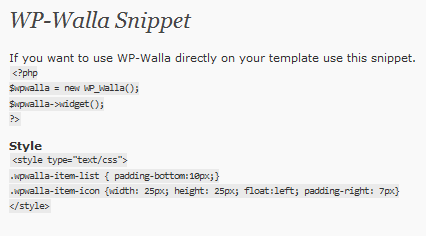 In order to get the most out of Gowalla, you are going to need to have an account and use it regularly. Otherwise, this plugin won't have too much to show on your website.
WP-Walla is easy to set-up and get to work. A must have plugin for all Gowalla addicts.