Many WordPress developers add sample data to their themes to test their work and show potential customers how their themes really work. You don't have to type junk content into your site manually. Not when you can use these 3 plugins to get the job done faster: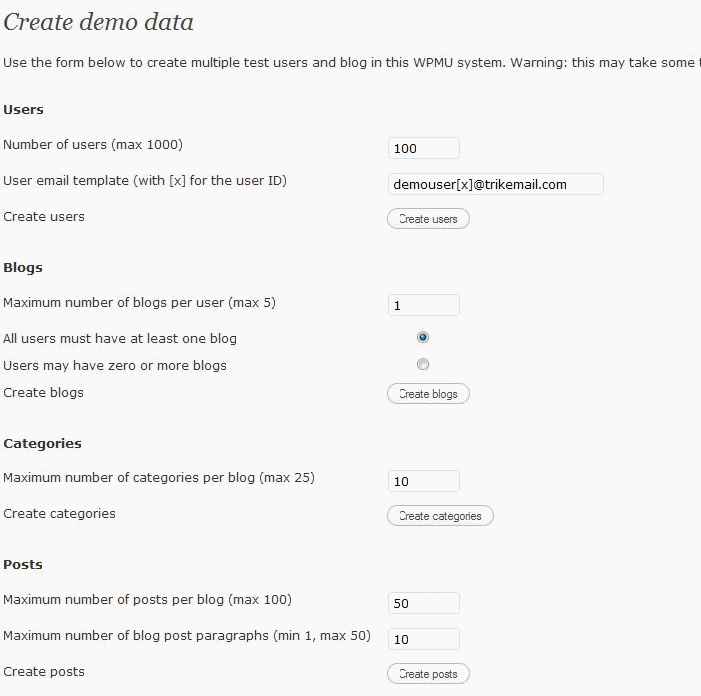 Demo Data Creator: allows you to create demo users, blogs, comments, and more. It is compatible with BuddyPress too. You can change the number of posts, pages, comments, and everything else from the backend.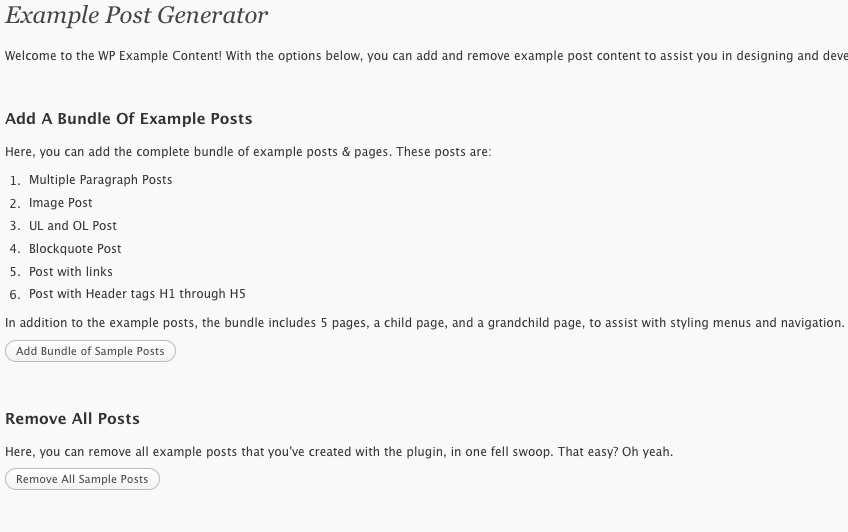 WP Example Content: lets you add and remove example post content when you are designing a new theme. It is another time-saving tool.

WP Fake Image Replacer: this plugin generates fake post thumbnail images. It generates a fake image holder and allows you to change the thumbnail size fast.
There are plenty of other fake content creators available for WordPress. The above plugins did the job well for us.