A few months ago, we had a chance to test Zemanta on one of our portals. At first, we weren't sure how Zemanta could help us develop our portal more effectively. After all, in order to maintain a killer portal, you are going to need fresh content that provide value to visitors and a lot of them in that. Zemanta is a cool service that allows you to find content to post to your blog (and link to) fast. Zemanta is a truly innovative service that becomes a helping hand when you are writing a blog post. It will automatically fetch useful images and similar stories that you can add to the end of your blog posts to provide even more value to your visitors.
You can use Zemanta on your browser or as a plugin on WordPress. It will sit on your admin interface and will help you figure out what other stories, pictures, videos, and tags you need to be using in your posts to make your visitors' experience on your blog richer.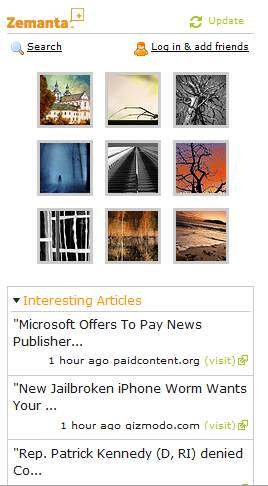 Zemanta makes it very easy to grab images and posts from the web. Best of all, it will give credit for the images that you are using on your blog. So you'll essentially won't have to worry about infringing someone else's copyrights as Zemanta takes the right precautions. You can also use Zemanta to link to your previous content. That comes in useful as more people come in to take advantage of your original content.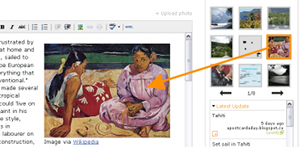 Here is what I love about Zemanta. The service takes your stories and shares them with other webmasters that may be writing about a topic related to your niche. So they can add external links to their blog posts as you can. It's a pretty simple process, but you can get a lot of additional traffic if your content is top notch. Here is what Zemanta has to say about this feature:
If you are a Zemanta user and writing original content, we will start recommending your posts to other users where appropriate. We won't rank them any lower than other professional media articles, which means they will show up in sidebar recommendations and the frontside '5 more articles' lists. As long as you write stuff that matters, you will start seeing your posts linked-to more often than ever!
All in all, Zemanta is a great service to take advantage of to enhance your content and provide your readers with additional places to refer for more information. If you keep posting valuable content to your website, others will return the favor and link to you. So you provide more value to your visitors and get more traffic in return. It's a win win situation.