When you are writing only a few posts a week, it might take you years to reach a thousand or more posts. It may be easy to keep track of your favorite posts when you have only handful of them. Things become a bit more challenging when you are dealing with a ton of old posts. Admin Bookmarks is one of many plugins you can use to mark and keep track of your favorite posts or pages.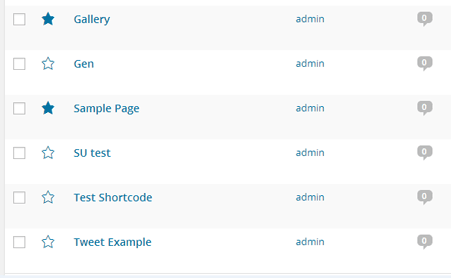 Admin Bookmarks is useful when you find yourself editing certain pages or posts on a regular basis. All you need to do is click on the star icon next to the post you want to keep track of, and the plugin does the rest. Setting a bookmark is done in real-time using AJAX. You will be able to access your bookmarks through the WordPress dashboard.
Admin Bookmarks is simple to use and gives you quick access to your favorite posts.  There are no complex settings to deal with either. This is a free plugin.