A lot of people ask me about ways they can monetize their blogs. It really all depends on the niche that you are involved in. At the end of the day, there is no one size fits all when it comes to monetizing a blog. But most blogs should be able to make money from Amazon. Amazon.com has so many products that unless you are blogging about a very narrow niche. You can always use Amazon links inside your blogs posts, and there is really nothing wrong with that. But what if you want to create your own shop based on Amazon.com products? It's true that you get paid through Amazon Associate Program, but if you put time to create a targeted store based on Amazon products, most of your users will appreciate your efforts.
You may also want to see:

Associate-O-Matic is an innovative script solution that you can use to create an e-shop for your WordPress blog fast. You can easily choose what you want to show in your store and even monetize your store with Google Adsense. Installing the service is very easy, and the back-end is web-based and easy to get around. You can customize the look and feel of your store's front-page, and you got control over the categories and sub-categories that show up in your store.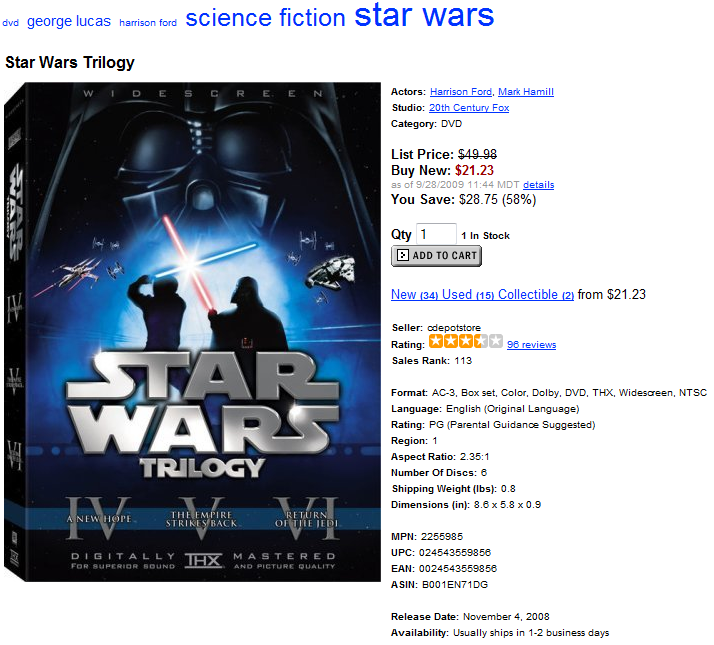 What I like about this service is the fact that it's SEO friendly. You can always use the free version, but that is pretty limited. The premium version lets you optimize your store for SEO. The integrated shopping cart is a big plus as well. So your readers won't have to deal with Amazon until they are ready to purchase an item. The solution supports RSS feeds and also works well with WordPress as well. It's very easy to add items from your store to your blog using Associate-O-Matic.
All in all, if you are looking to create a shop to support your blog or make some money on the side without having to take on any inventory risk, Associate-O-Matic is the way to go. You won't have to ship the products or do anything in particular with your shop. Amazon takes care of everything. Yet another way to fund your blog.