Free Plug-ins
Create Enhanced WordPress RSS Widgets with Advanced RSS
RSS widgets are great ways to add dynamic content to your website and provide more value to your readers. WordPress already has a very decent RSS widget. But that does have its limitations. Thanks to Advanced RSS plugin, you won't have to worry about those. It's a highly customizable solution that lets you change the look and feel of RSS feeds on your website and change things around by playing around with XSL templates.
Currently trending WordPress plugins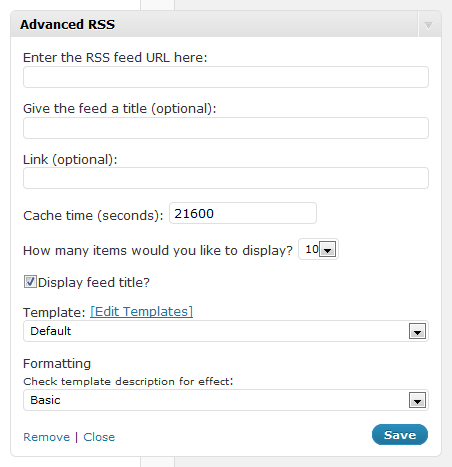 Advanced RSS Plugin does have 7 templates for you to take advantage of. These templates are designed to specifically work for certain feeds (e.g. Twitter feeds). You can always change these templates in your database to customize them further (unfortunately, I was not able to change these templates or create a new one from this plugin's options page).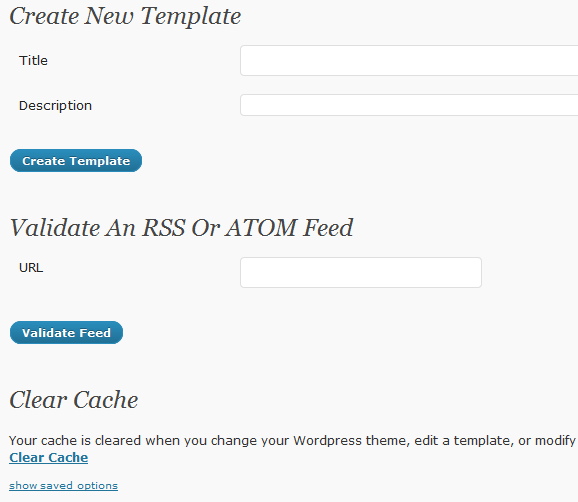 Her are the templates that are included with this plugin:
Blog template: perfect for displaying blog content (especially in full mode).
Default: it mimics the built in RSS widget's appearance.
Del.icio.us template: perfect template for your Delicious RSS feeds.
Flickr: handles your Flickr photostream.
DeviantArt: pretty attractive option for your gallery RSS feed.
Google Groups: it can be used to post recent posts to a group, with different display options.
Twitter: perfect option for your Twitter feed or your lists.
You can customize all these templates in your database and style them to your heart's desire. Keep in mind that this plugin can be demanding on your server. So don't go do anything crazy with it. XSL could be a tad bit difficult to figure out, but it's very powerful. You can use this plugin to build an RSS-powered portal that looks like a million bucks. All in all, Advanced RSS is a wonderful alternative to the standard RSS feed that WordPress comes with.