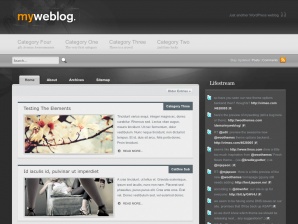 Creating a personal blog couldn't be easier these days. You don't have to be a technical genius or have an Einstein-like IQ to set up a blog fast. WordPress makes it super easy to set up a website fast. Thanks to themes such as myweblog, you don't have to spend thousands getting a custom design for your blog. You can get a well-designed, highly flexible design for an affordable price.
myweblog is highly attractive WordPress design that makes it easy to build a real community with your WordPress blog. Whatever topic you are into, you can use the integrated LifeStream info on your sidebar to let others know about your online activities. You can also change the look and feel of your design easily to make it look unique.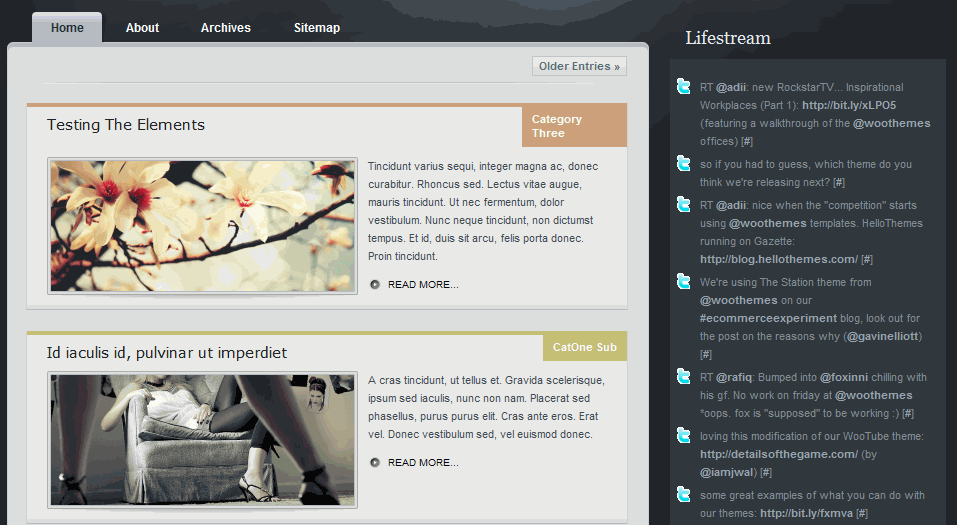 myweblog comes with an image re-sizer that makes it easy to add all kinds of images to your blog. You also get to create sticky posts on your featured section. You do get 5 color schemes to choose from, making it too easy to customize the look and feel of your website fast. The color coded categories at the top make the site more user-friendly. Flickr is integrated as well, enabling you to add your favorite photos to your blog quickly.

The categories at the top are all drop-downs, making it possible to add a whole lot of categories. The search function is in a prominent place to let your readers find content on your blog without too much trouble. myweblog by WooThemes is another good option to consider for everyone who's looking to create or enhance her/his personal WP blog. It's easy to use, user-friendly, and highly customizable. It's not that expensive either.