Have you ever had to clone a page or post multiple times manually? It is not exactly the most fun job. Plugins such as Duplicate Post can make your job easier though. It lets you clone pages and posts with a click or just create a new draft. There is also a template tag that lets you clone pages from the front-end.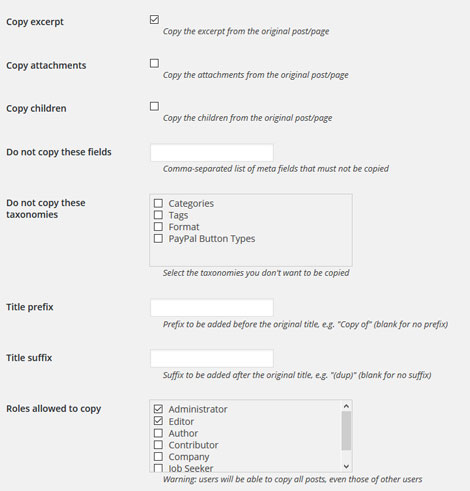 On the Options page, you can copy date, status, tags, categories, and other fields. It is also possible to exclude certain fields from getting copied. Duplicate Post lets you add a prefix or suffix to the original title of a cloned post.

Duplicate Post allows you to clone posts and create new drafts faster. This is a free plugin.