Smart business owners know too well about the necessity of providing impeccable support to their customers to keep their business strong and growing. Many business owners work so hard to acquire new customers. Retaining them and keeping them happy should be at the top of their agenda too.  Feedback Engine is a powerful WordPress business theme that enables businesses to better communicate with their customers.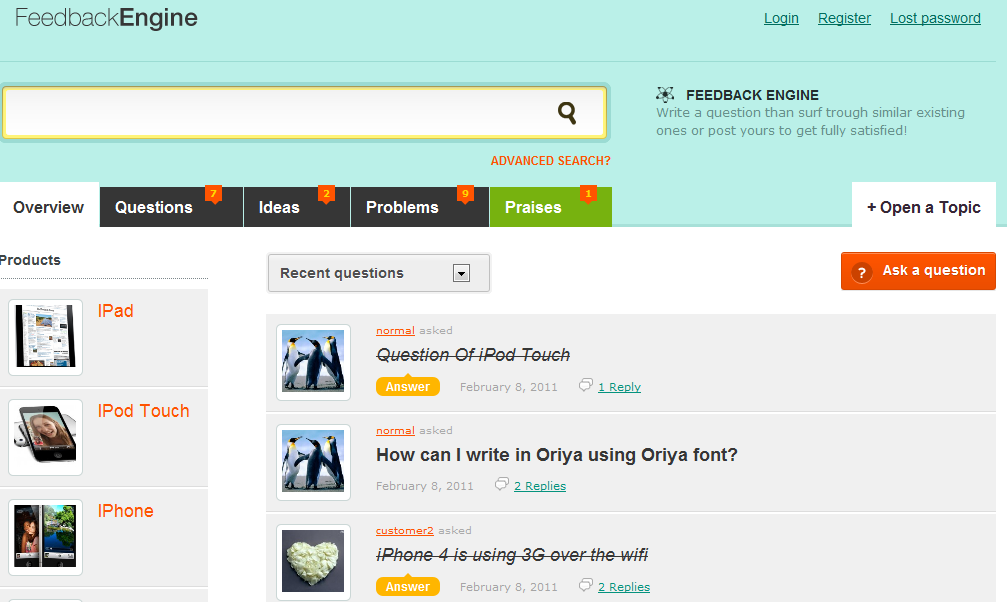 Feedback Engine allows your customers ask you questions, bring their own ideas to the table, send you their praises, and discuss their problems in your community. This is essentially an advanced question/answer theme. Feedback Engine has a clean and attractive interface. It has a superb search functionality that makes going through posts easier for your visitors (auto-suggest feature included).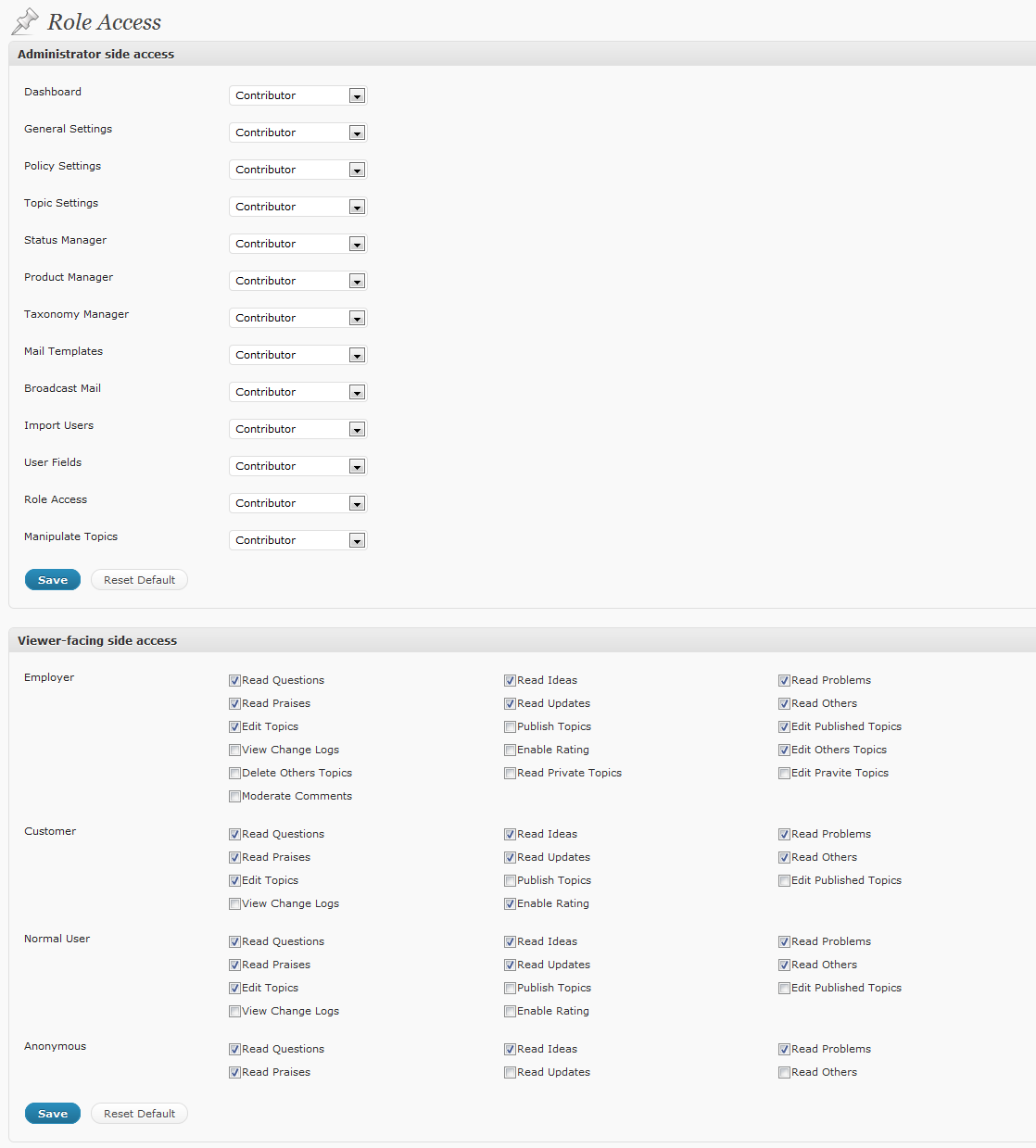 Since Feedback Engine is a community theme, it is essential for users to do everything possible to manage their members and their roles to avoid potential security headaches. Feedback Engine makes that possible from its back-end. Admins have the option to add and manage their company's products from "Product Manage" page.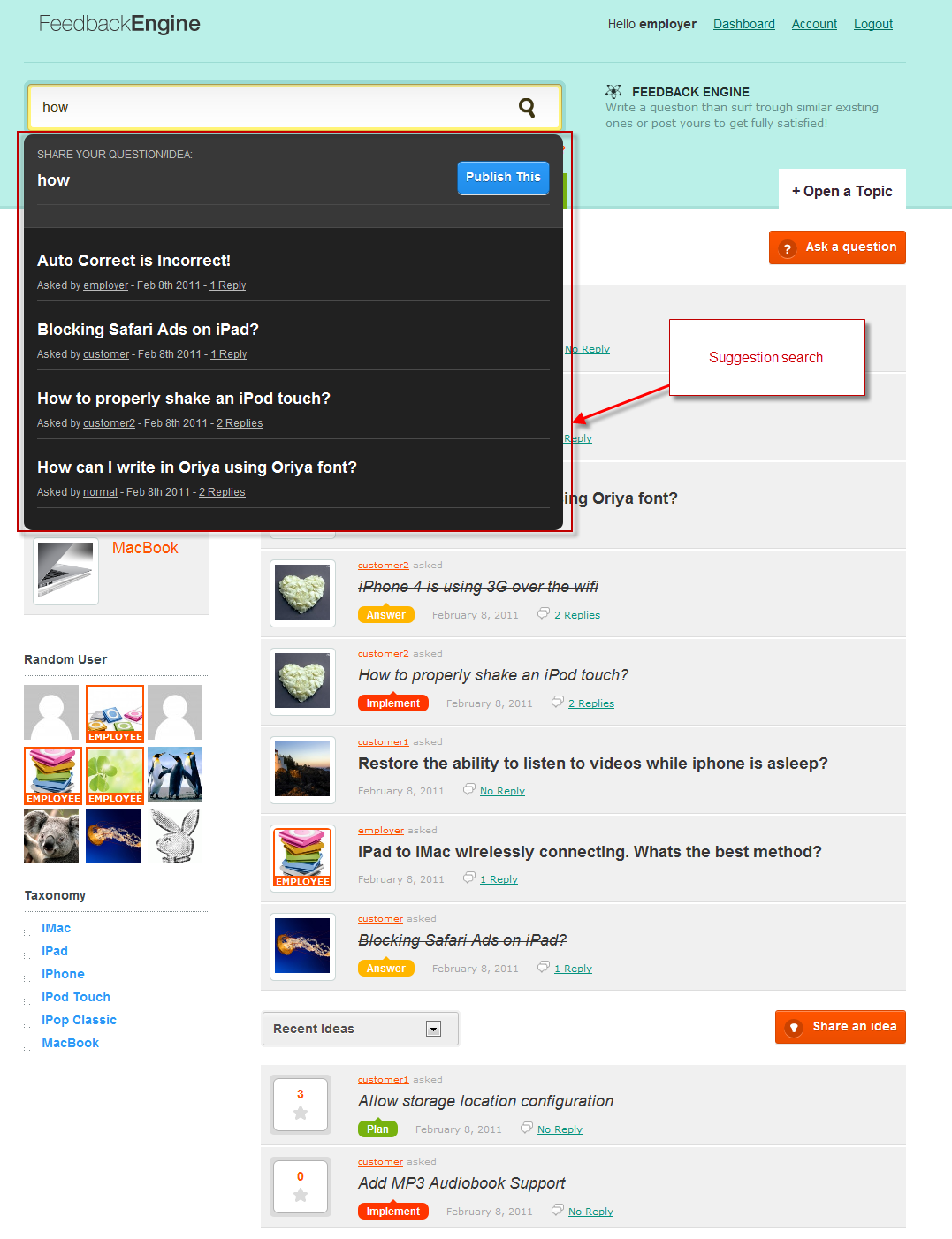 Feedback Engine is all about gathering customer feedback for your business. So it is only fair to expect it to be strong when it comes to communication features. This theme has mail management features and offers mail broadcast capability. Transferring your members from another platform? You can just import them into this theme.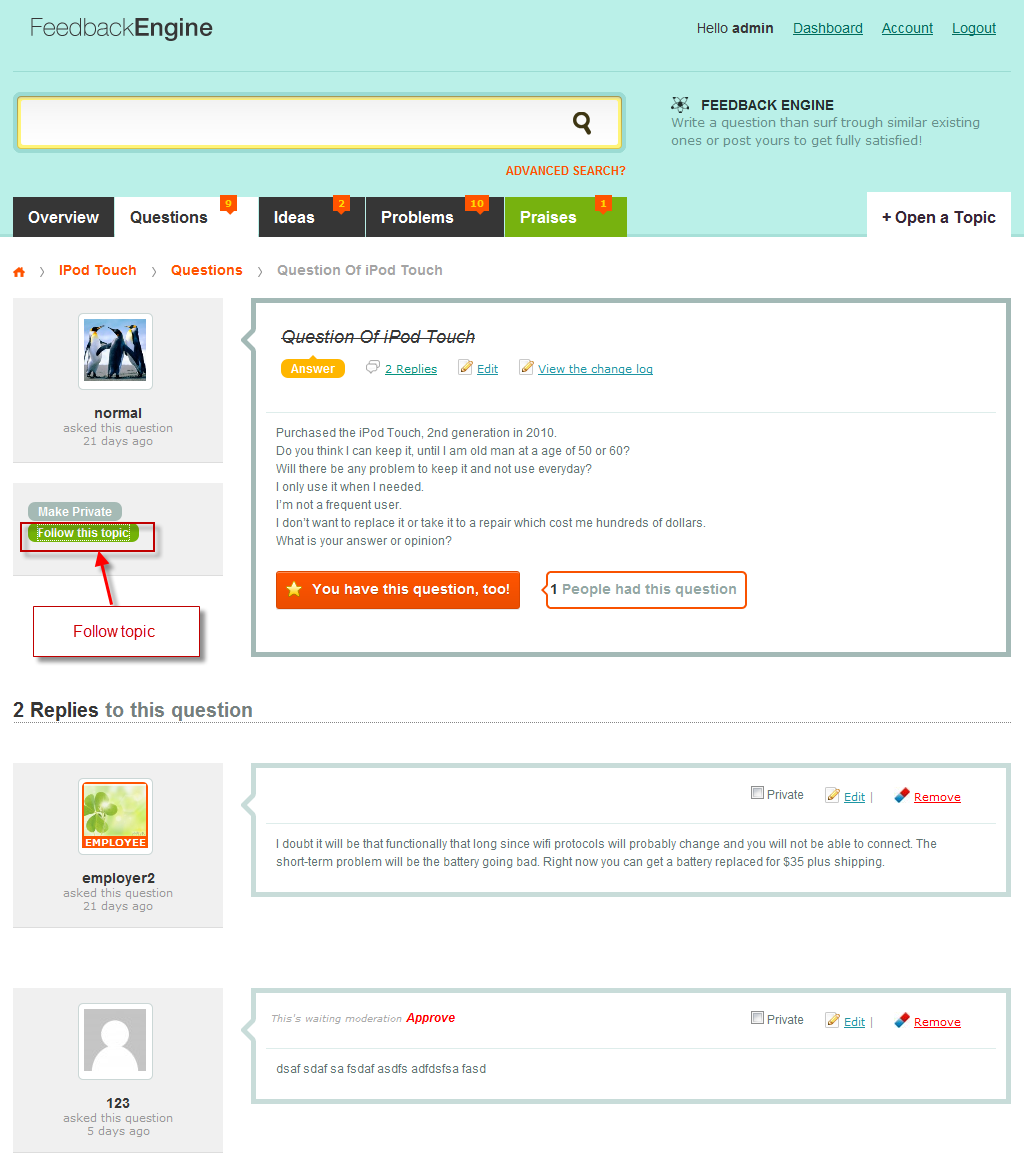 Feedback Engine is user friendly and allows members to follow topics and contribute to their community. It is quite a handy tool for businesses to gather ideas and feedback from their customers.