JobEngine happens to be one of the best job board themes around. It is highly customizable and looks quite decent. You can set it up quickly. The developers also have a bunch of extensions you can rely on to enhance what your site has to offer. JE Job Alert is a simple extension that allows your users to subscribe to new job listings. Job seekers will be able to receive new jobs from specific categories and locations on your site.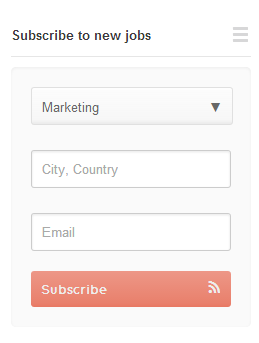 JE Job Alert allows your visitors to choose their favorite job category, enter their location, and provide their email to get new job listings. Once they sign up, you can see their information in the back-end under the Subscribers section. You can send e-mails daily and limit the number of jobs per e-mail. Let's not forget that jobs are sent in batches. Your max batch size can be as high as 100, but it comes down to your web host.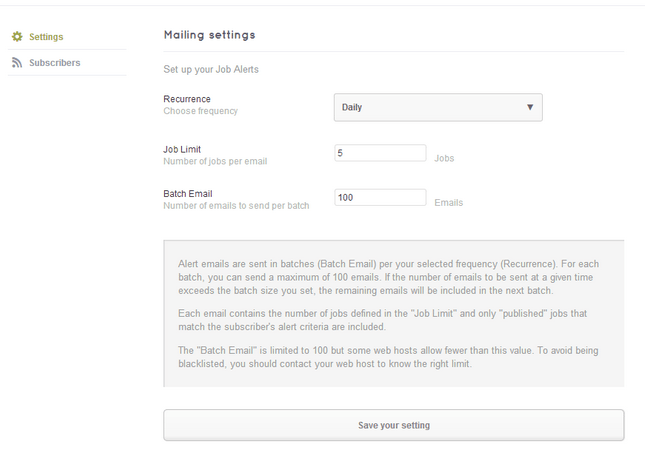 JE Job Alert requires you to have JobEngine installed to work. It enhances your website by allowing your visitors to sign up for latest job feeds by category and location. It is a premium extension.