Those of you who happen to be a part of an organization/band/entity that throws events from time to time have probably looked for event management solutions for your website in the past. If you happen to be using WordPress to run your website, you don't have to look further than Events Calendar Pro. It's a powerful premium plugin that is designed specifically for bands, non-profit organizations, and businesses to let them manage their events right on their blogs.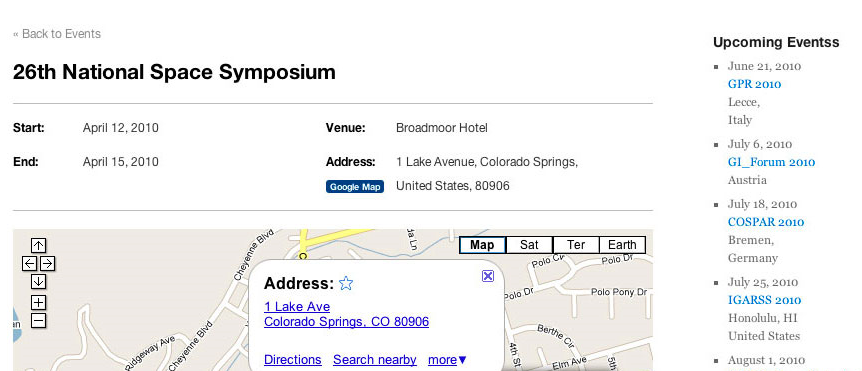 Events Calendar Pro makes it easy to share your upcoming events with the world in your blog posts. Adding and modifying your events could not be any easier (from your post page). As you can see in the above screen-shot, the plugin comes integrated with Google Maps, so you can display your posts in the most sophisticated way possible on your website. Your visitors can easily find their way to specific event details on your website. They can always use your calendar view to get a sense of what you have in store for them.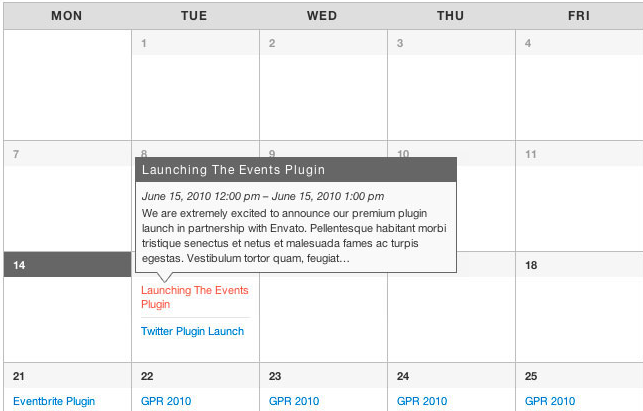 I like the fact that the latest events can be displayed on my sidebar using this plugin's custom widget. It can be used for international sites too. Events Calendar Pro does support most of those relevant information for your events (though it can be improved a bit in this area).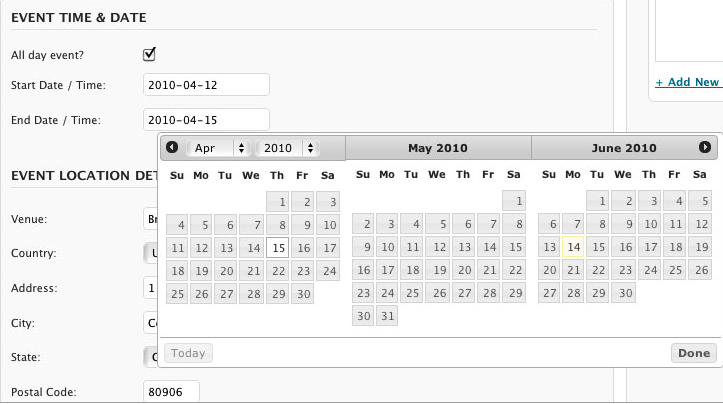 Using event themes is one way to go to manage your events on your site, but why do that when you can use this plugin. It is quite powerful and easy to implement. Makes life much easier for those hosting event lists on their sites.