I don't know about you but I am passionate about technology. Writing on WordPress is nice but I spend the majority of my time covering the latest gadgets on my other blogs. Anyone with a passion for gadgets can build a successful gadget blog these days. You just have to be willing to work hard and push the envelope. Picking up a decent design for you blog at first is a very wise idea too. TechCompass is a premium theme that has everything you need to get your tech blog off to a good start.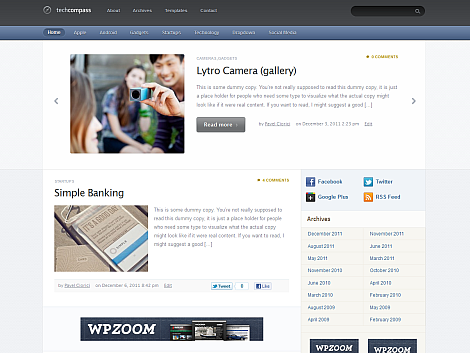 TechCompass is designed strategically to help you showcase your most important news at the very top of your blog. The featured slider on your home page is customizable. The theme ships with custom widgets to save you time putting your site together. It is quite ad friendly too (I still prefer themes with 728 * 90 banners at the top for conversion and CTR reasons).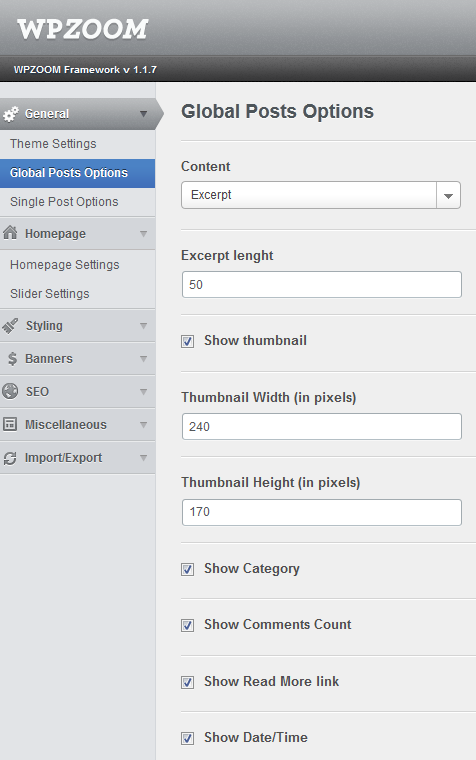 The TechCompass theme is based on the all powerful WPZOOM framework. The settings page gives you the chance to customize various aspects of your theme. Updating the framework when new code is available takes only seconds. The theme has built-in SEO and banner management features.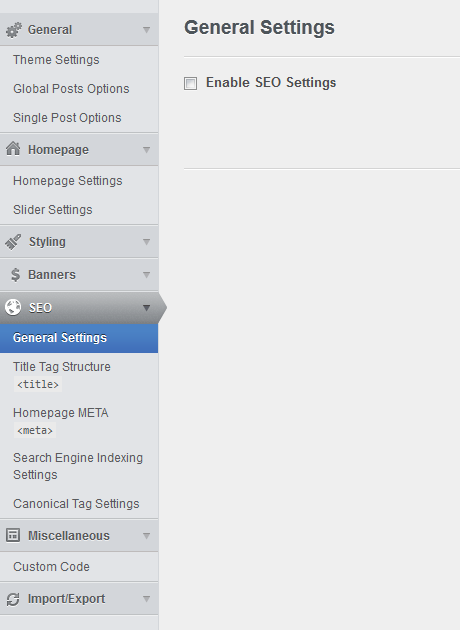 If you are looking for a theme to start your tech blog with, TechCompass is worth a consideration. It may not be the best looking theme around but is pretty decent for what it offers.