So you want to add dynamic tooltips to keywords on your pages? Tooltipy for WordPress lets you do just that. It allows you to create responsive tooltip boxes for individual keywords to provide more value to your visitors. You will just need to add your keywords, description, and images, and the script takes care of the rest.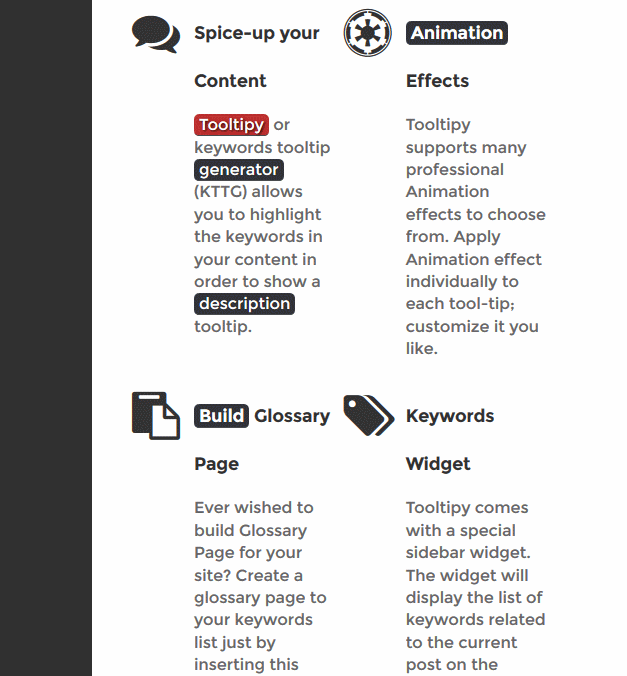 Your tooltip boxes may include images, links, and everything else you would like to include. Tooltipy has various animation effects. It also comes with a widget that lets you display the list of keywords related to the current post. If you know your CSS, you can use custom rules for inline keywords and popups.
Tooltipy is easy to use and customize. Webmasters may change keyword style, font size, and other settings from the backend. They can also preview changes and activate tooltips for images. This is a free plugin, but the paid version offers even more features.