Twitter is a goldmine of information for people who know how to take advantage of it. You could always keep up with the latest trends and developments in your market by keeping an eye on relevant Twitter searches. Displaying Twitter search results on your website could prove useful for your visitors too. These 5 plugins add Twitter search to your WordPress site: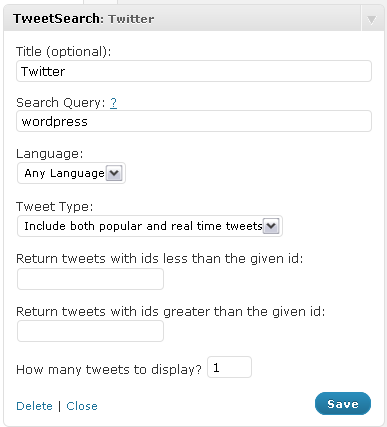 TweetSearch: displays Twitter search results where you want them to show up ( in your sidebar and inside your posts and pages).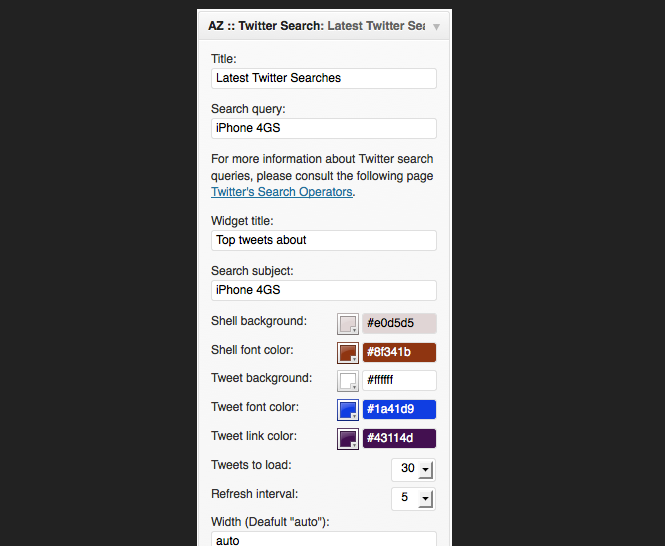 Comprehensive Twitter Search Widget: a highly configurable Twitter search widget for WordPress. It can display up to 30 tweets which contain your search term. It has plenty of styling options.

Twitter Search: a simple plugin that pulls tweets based on a custom search query and caches them for a custom amount of time. It can be customized with custom CSS.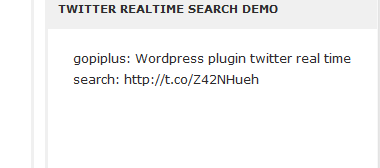 Twitter real time search scrolling: this script displays the most recent Twitter search results based on the keyword you have provided it with in your sidebar. It will scroll them one by one in real time.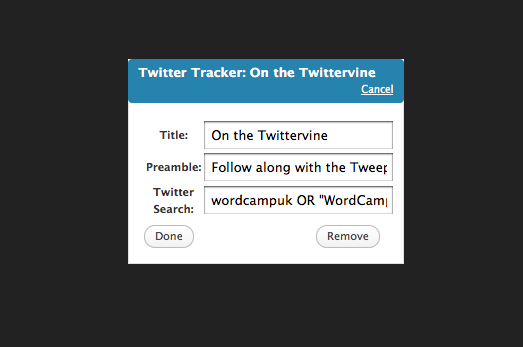 Twitter Tracker: another simple widget that displays Twitter search results on your site. Just define a title for it, enter your keyword, and let it do the rest.
You certainly don't want to go overboard with these plugins. But they can potentially provide your visitors more value. You just have to use the right hashtags/keywords.