Developing great products is a great goal to shoot for. But you should also promote your past work to get new doors of opportunities opened for you. Picking up a decent portfolio theme would certainly help your cause. The Uber Theme is an exciting product that helps designers, artists, and businesses promote their work online in a more professional manner.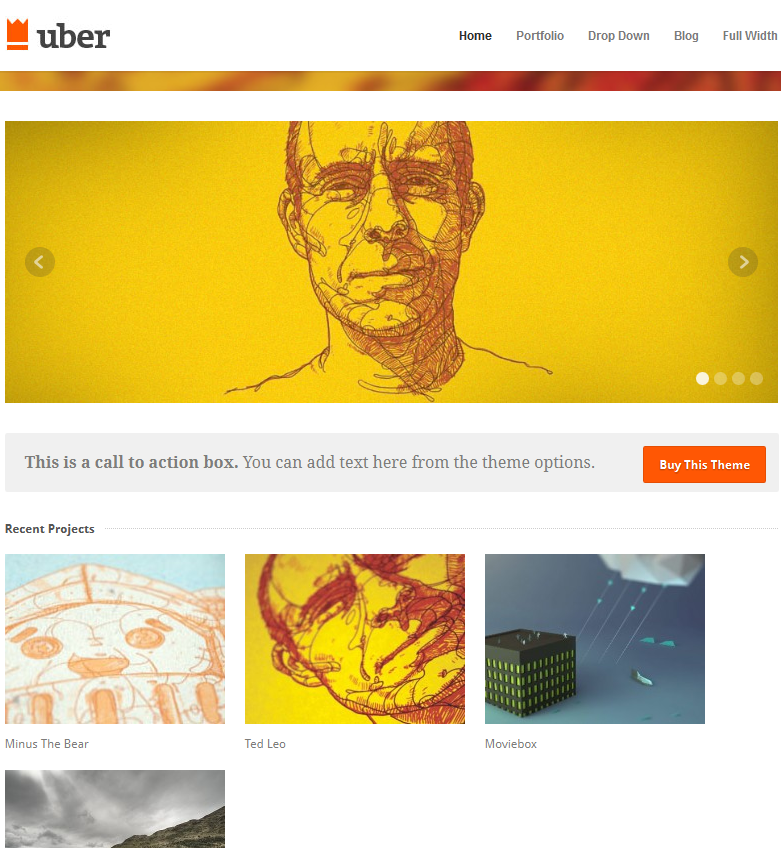 The Uber Theme is a responsive theme for businesses, artists, designers and anyone with past work to promote. You can use it to bring your portfolio online quickly. The template has a responsive layout so it works fine on mobile devices. You can customize its background, colors, and logo conveniently. It uses a Custom Post Type to handle portfolio management. Post thumbnails are offered as well.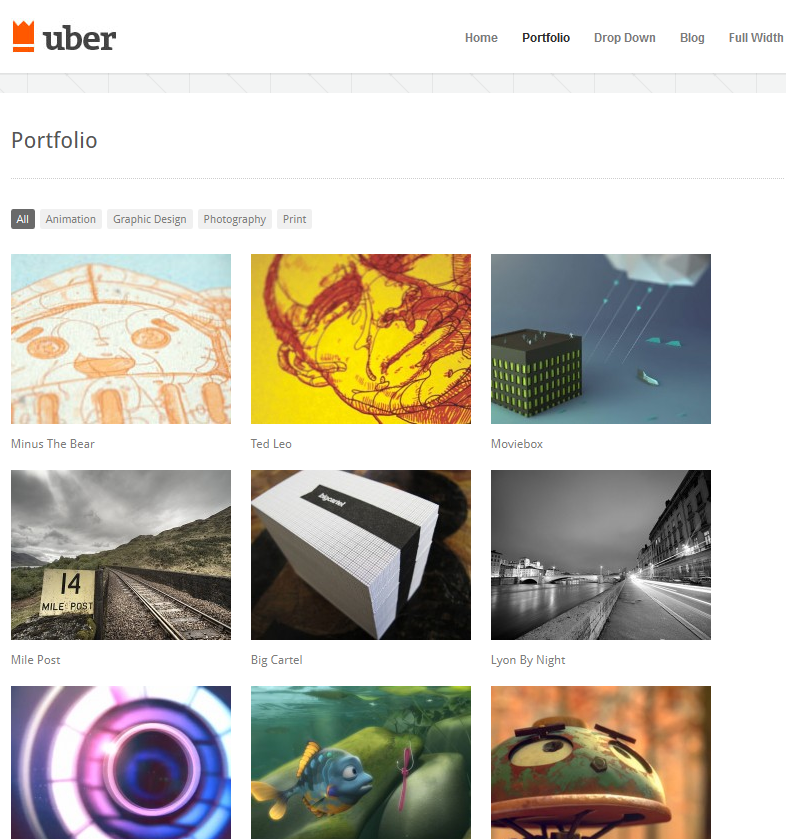 The Uber Theme lets you set your own colors. It has smooth animations and slider too. Twitter and Flickr are integrated into this theme. Overall, this is a pretty decent theme to bring your portfolio online with.