Finding a WordPress theme for bands and musicians can be challenging. A lot of musicians we have worked with are a bit picky about the design of their theme and for a good reason. All artists want their websites to look elegant. Unsigned for WordPress is an attractive theme developed for musicians and bands. It has a responsive design and lets artists sell their work online too.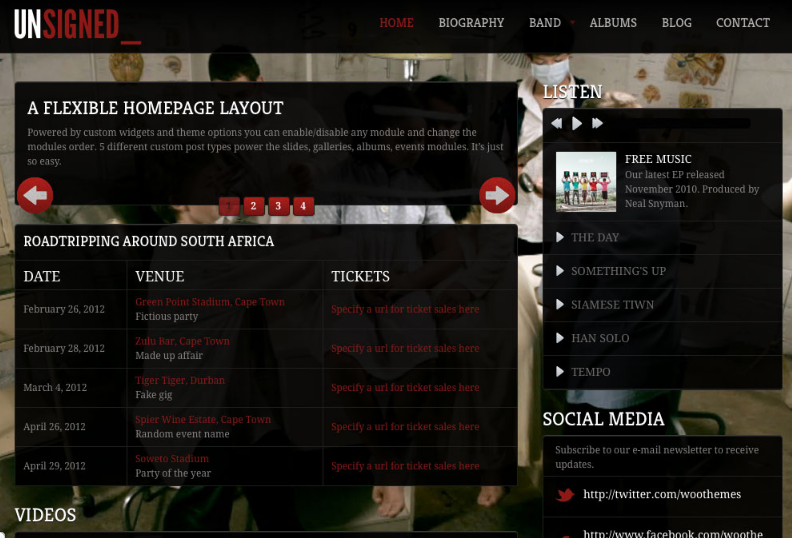 Unsigned looks great on desktop computer and mobile screens. Its homepage is highly customizable. Webmasters get to disable each module on the home page. Events, Discography, Photo Gallery, and Video modules all help artists put a more professional looking site together. A featured slider is included in this theme.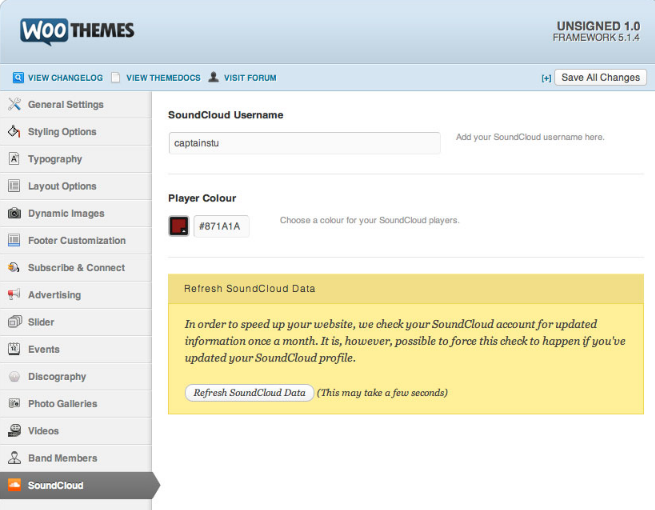 The Unsigned Theme offers SoundCloud integration. It automatically retrieves tracks for any given username. Thanks to WooCommerce, webmasters get to sell their work directly online. The Discography module is especially helpful for bands with multiple albums. It makes managing album releases much easier.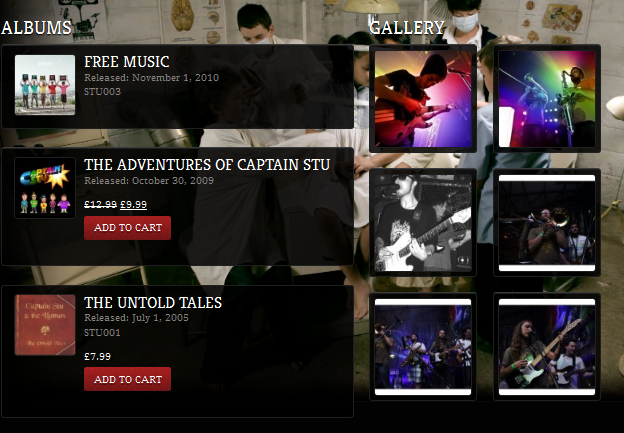 This template is elegant and versatile. It has everything musicians and bands need to put together a professional looking website with an e-shop. Its options panel makes your job a whole lot easier. Unsigned is one quality theme for artists.