Many webmasters use website monitoring services to make sure they get an alert when their site goes down. There are plenty of uptime monitoring services around. Uptime Robot happens to be one that monitors your websites every 5 minutes and alerts you if they are down. If you are planning to use Uptime Robot to monitor your site, you may want to give these Uptime Robot plugins a look: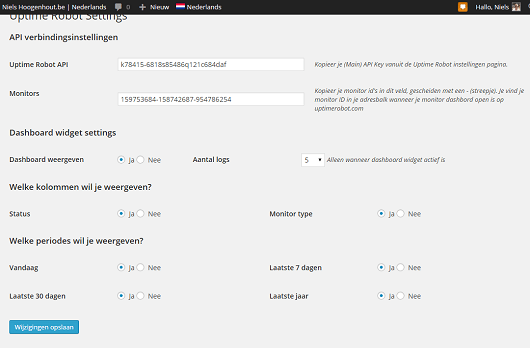 Uptime Robot Plugin: shows your uptime server stats on your pages, posts, or in a widget. It has a dashboard widget for messages too.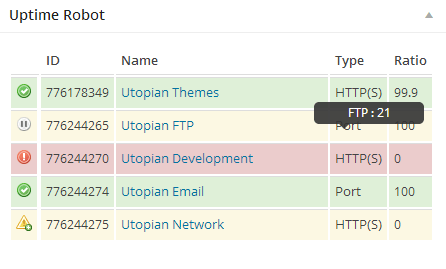 Uptime Robot Widget: another plugin that adds a dashboard widget, displaying your Uptime Robot information. You just need to provide your API key. It display ID, name, type, and other relevant info for each monitor.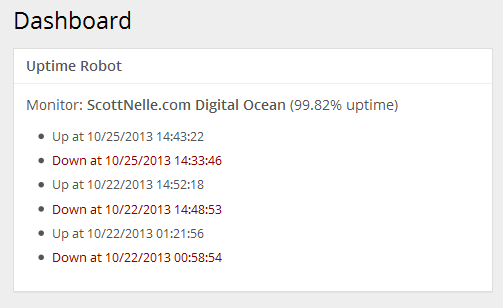 Uptime Robot: this is a dashboard widget for your site. It uses the uptimerobot.com API to display messages related to your site uptime.
Uptime Robot is not the only service you can use to monitor your sites. But it is affordable and does the job for the most part. The above plugins allow you to integrate Uptime Robot into your site to keep up with your monitored websites more conveniently.