These days more webmasters rely on video posts to enhance their communities. People love watching videos online. Adding video content to your website does not have to be challenging. WP Video Posts is a handy plugin that lets you upload videos to create custom video posts and gives you more control over the video content you share on your website.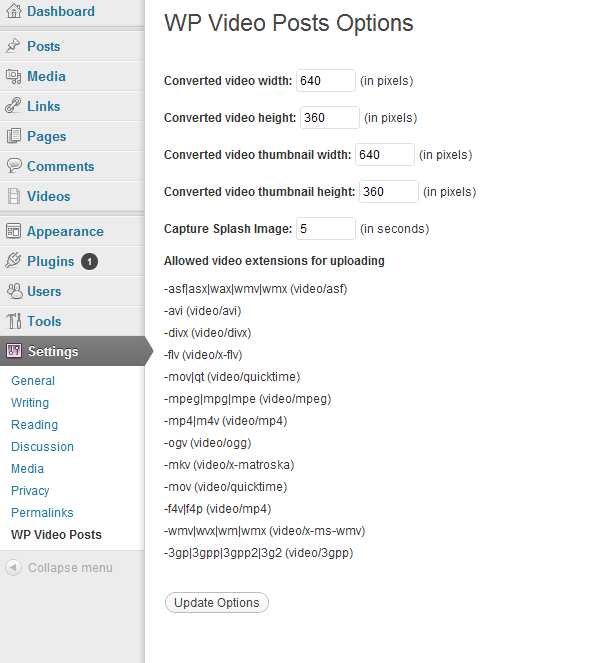 WP Video Posts makes uploading and inserting videos into your posts easy. All your uploaded video files are converted into MP4 format for better performance (FLV, F4V, AVI, MOV, 3GP, and WMV formats are supported). Want to add YouTube and Vimeo videos to your site? This plugin has you covered. Just use the appropriate shortcodes to get it done.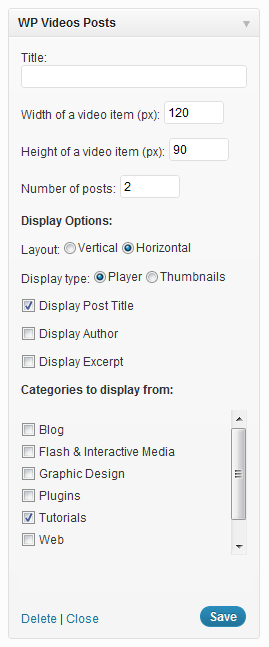 WP Video Posts lets you define video dimensions. You can also choose how videos show up in your sidebar. Your server needs to support ffmpeg though. Without it, you won't get splash pages for your videos and no encoding gets done. Overall, this is a pretty neat video encoder /plugin to use if you plan to host videos on your site.