The Android market is growing fast. Whether you are an Android blogger, owner of an Android review site, or just want to show your love for Android apps, you want to have a way to display the best apps in Android Market on your website. Android Market Top Monthly Apps is a powerful application that displays popular and hot Android apps on your website without you having to know anything about any API. All you have to do is install the plugin and add the appropriate widgets to your sidebar.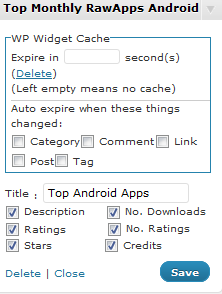 This plugins gives you the option to display app description, ratings, stars, # of downloads, and much more in your sidebar. Your app snippet will automatically include the name and link to the app in Android Market. It does display app category per app displayed too.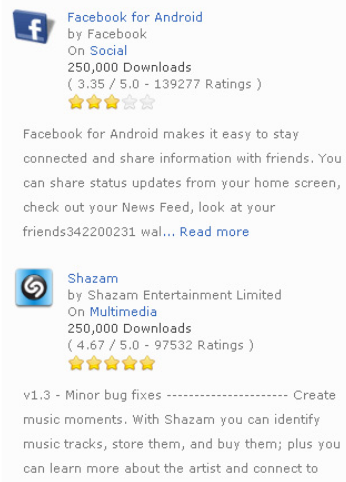 Android Market Top Monthly Apps is a powerful plugin that brings more content to your Android or tech-related website without you having to lift a finger. The app charts will get updated automatically in your sidebar, meaning that you can just focus on improving the quality of your content. It's flexible and has a lot of potential. The easiest way to add Android app charts to WordPress.