Have you ever had to move a non-WordPress community to WordPress? The process is not always straight forward. Moving your content is only one part of the process. If you have registered users, you should worry about importing them as well. Import users from CSV happens to be a useful plugin that lets you import user data from a CSV file.
The plugin is pretty easy to use. Once you install the plugin, you need to make sure your file is structured the right way before starting the process. The first two columns are your usernames and passwords. The next columns are customizable though. Webmasters have the option to email user credentials to new users.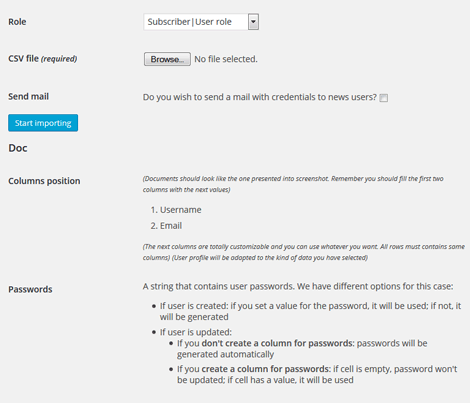 Webmasters have the option to upload as many files as they like as long as they have the same columns. The plugin has proper instructions, which is always helpful. You can download it for free.