Your login page is one of the main pages that hackers attack with brute force and other techniques. If a stranger gets access to your admin pages, you are going to be in trouble. Things are even more complicated if you have registered users on your site. In order to keep your community secure, you need to have strong security protocols in place. The Login Security Solution for WordPress is one of many plugins you can use to protect your site against hack attacks.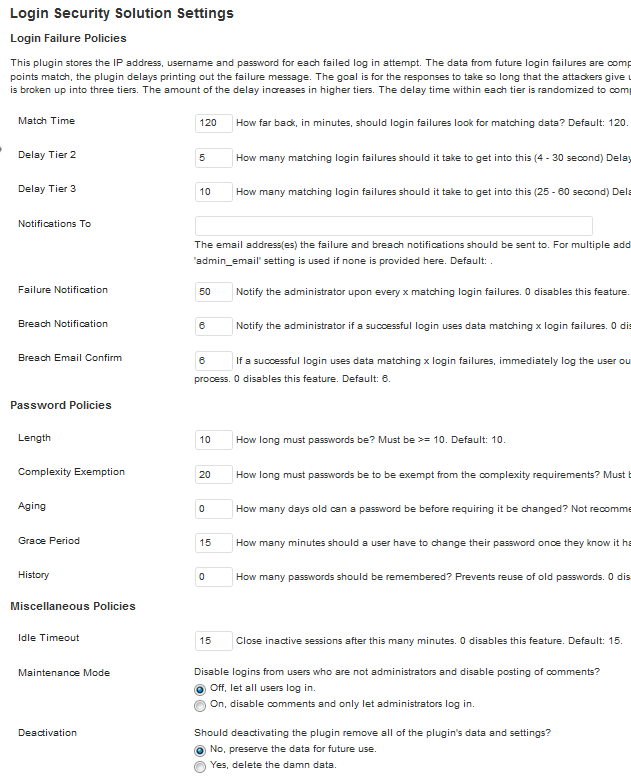 This powerful plugin keeps track of IP addresses, usernames, and passwords used in failed attempts. This data gives you a good idea how hackers are trying to get around your defenses. The plugin keeps track of past failed attempts and slows down response time to keep hackers at bay. When an account seems to have been breached, the user is logged out or forced to reset his/her password.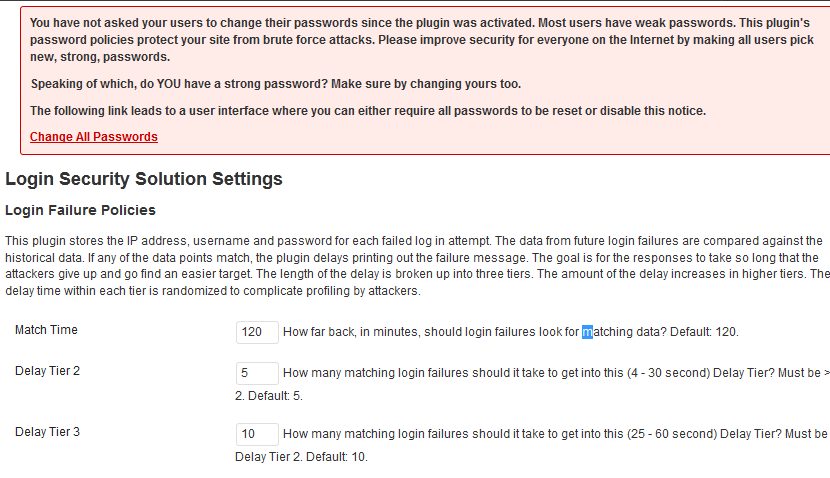 The Login Security Solution Plugin can notify you of attacks. It also lets you change all passwords in one shot. I like this plugin due to the fact that it allows you to set strict password policies for your network. Consequently, you don't have to worry about your users not changing their passwords often.
We have already covered plenty of other plugins you can use to protect your WordPress login page. The Login Security Solution Plugin does not make your site hack-proof but it does make it a tad bit harder to breach.