You may have not noticed it, but if you have a popular WordPress website, people will keep attacking its login page to hack it. We have already covered many plugins and scripts that let you protect your login page from hack attacks. Loginizer is another plugin designed to help you fight against brute force attacks.
You may also want to see: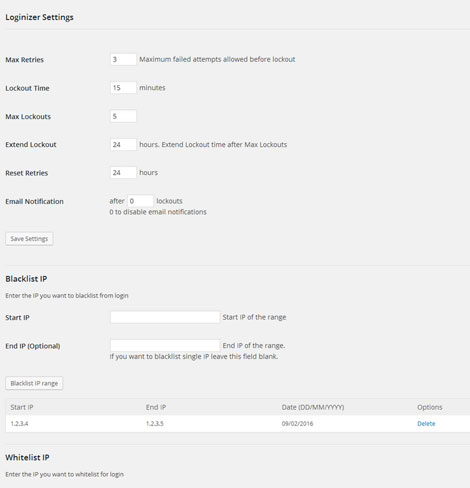 The plugin lets you block IPs after a certain number of failed login attempts. It also notifies you when someone is locked out. You do have the option to blacklist or whitelist an IP or IP range. As you can see in the above screenshot, you can change the limit for retries/lockouts and email notification settings. This is a free script.