Google AdSense ads are being used by many bloggers and webmasters to generate revenue. These ads won't make you a millionaire but if you get a lot of traffic, they could generate a decent amount of revenue for your website. Google is pretty strict on what things you can and can't do with its AdSense ads. Many of us would love for Google to introduce responsive ads that don't break our sites on smaller screens. Google is working on that for now. Here is how you can make your AdSense ads responsive: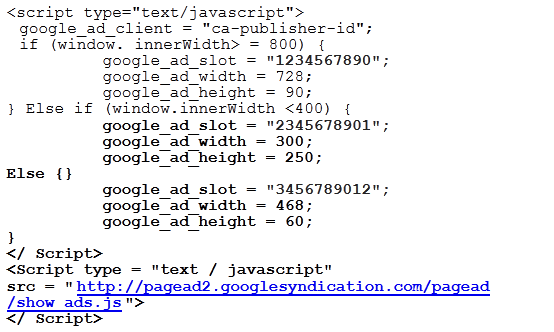 You will have to create multiple ads and add their slot number and dimensions to the above code before going live. This solution seems to have been approved by Google. But you could still get banned by Google for using it. Here is what I was told in regards to this solution:

Does the above-mentioned code work? Absolutely. Should you use it on your website before asking Google? Probably not. Let's hope Google introduces responsive AdSense ads soon.