Joomla has given us WordPress crazy folks a run for our money. Joomla is a portal CMS that makes it easy to create membership communities. I personally prefer WordPress to Joomla and often get tired of seeing folks claiming how great Joomla is in comparison to WordPress. Well, with WP Membership, I really don't see any advantage to using Joomla.
WP-Membership, which is going for $29.99 per domain, is a premium plug-in that makes it very easy to turn your WordPress website into a fully-fledged membership site (very similar to amember). For instance, you can define what pages folks have access to, and what pages is part of your premium membership program: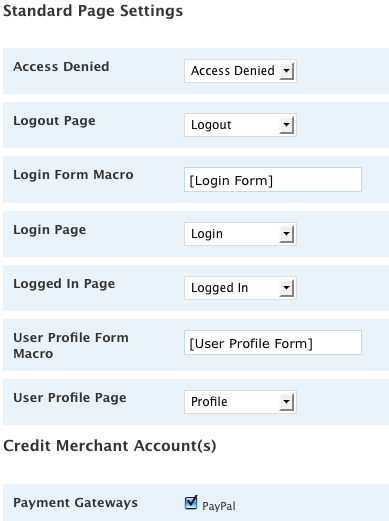 The nice thing about this theme is that it allows you to use PayPal effectively to make money. You can also define user levels (gold, silver), and give them different rights. You can create and register pages under these tiers, making sure that folks get what they pay for. Overall, WP-Membership is a nice addition to the WordPress community. WP-Membership may not be as advanced as amember, but it's effective for small membership sites on WordPress.