Starting a tech site using WordPress is not that hard. Coming up with original content on a regular basis to gain serious attention in this saturated market can be a lot more challenging. As a tech blogger, you need to make sure you get your hands on a theme that gives your site the best chance to succeed. The Tech Theme by Organic Themes is a premium design for tech sites. It has a responsive design and is e-commerce ready.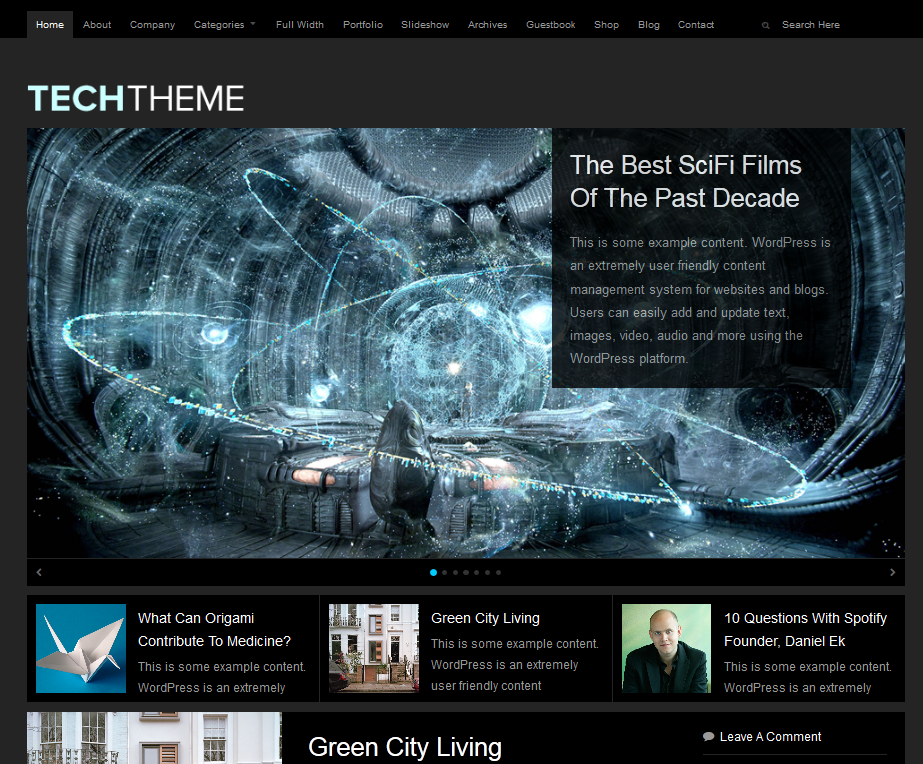 The Tech Theme is mobile friendly. It will work just fine on small and large screens. It is powered by the Options Framework. You get portfolio templates, Google fonts, customizable features, and custom page templates. The theme is also compatible with WooCommerce. You can change color and other settings from the options panel.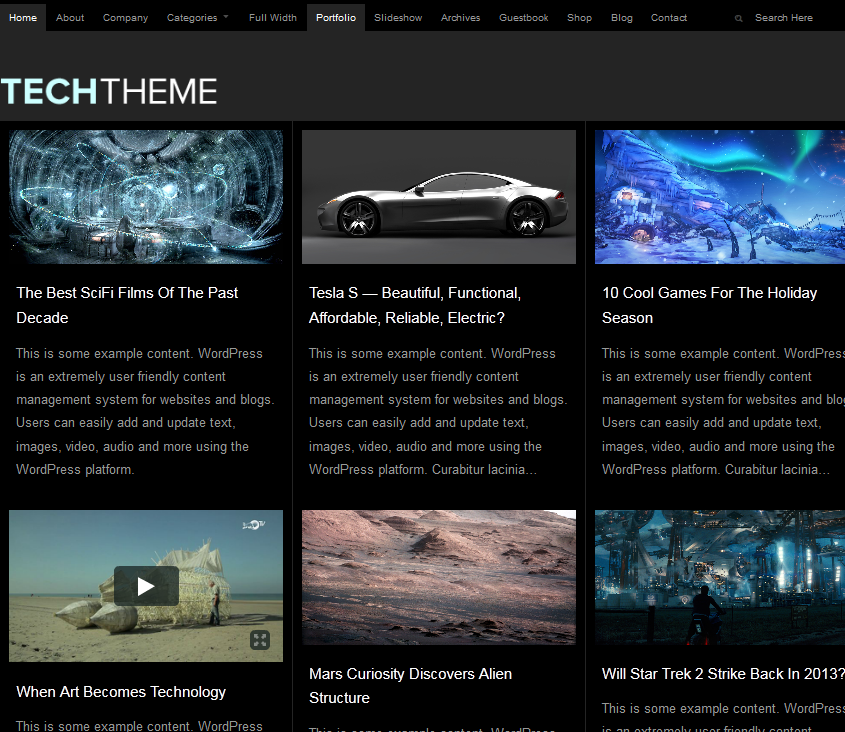 The Tech Theme takes advantage of HTML5 and CSS3 to bring a smooth experience to your audience. It is fast and easy to customize. It is social media friendly too. We would love to see this theme get an even more sophisticated back-end options panel. As it is, the Tech Theme is a good choice for growing tech blogs.