So you want to upload your book to your WordPress site and display it in a more dynamic fashion? WP Booklet for WordPress has you covered. It is a handy plugin that lets you create magazine-like pages. It has a bunch of built-in themes, but you can always create your own.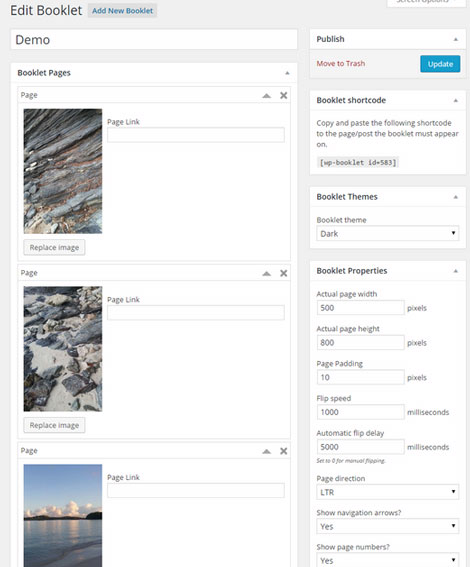 The plugin supports PDF uploads. It is responsive and compatible with mobile devices. You can set a limit for the number of pages to convert. Users can also change page width, height, padding flip speed, direction, and other settings while editing their booklets.
Webmasters can also change navigation, page numbers, and thumbnails. This is a free plugin.